Mr. Horan vs. Alex Trebek: One Mystery Solved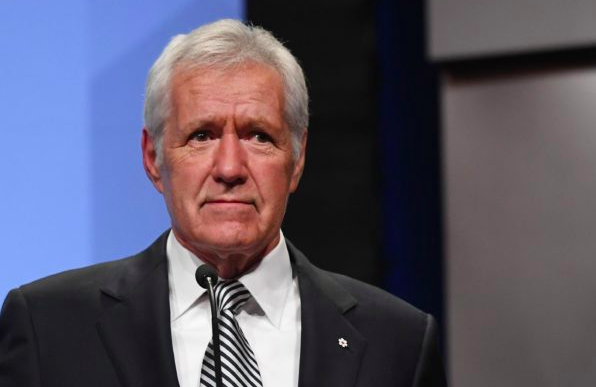 May 6, 2019, was a bizarre day. Sunshowers in the morning, Alex Trebek diagnosed with Stage 4 pancreatic cancer in the evening. Controversy both casual and tabloid filled the next 24 hours. Countless famous figures to those who had never even watched an episode of Jeopardy! alike came out with heartfelt support for the face of American game shows. All told, it seemed like a pedestal moment for American entertainment culture, coming together to offer support and hope for Alex Trebek. However, students in Mr. Horan's AP US History would receive from the situation nothing short of a mystery – upon discussing Trebek's announcement the next morning before class, Mr. Horan only offered a cryptic message to the discussion.
"That's deeply unfortunate. I'm sorry for him. Not a great guy, but I'm so sorry for him," was all he would say. Turning to each other, the students were left with positively bemused speculation. Where did that come from? What was it all about? What was it about Alex Trebek, whose seemingly innocent conversationalism had hosted America's leading game show for decades, that made Mr. Horan bristle at him? No one could produce so much as a guess. This mysterious commentary was completely against the rather jovial, grandfatherly character that students had come to expect from three-quarters of class. For months, the questions lay about unanswered.
Then, on Monday the 28th, weeks after the class had officially concluded in the AP US History exam, in the very last week of classes, a light was shone on the mystery. Before enjoying "Jeopardy Day," an APUSH tradition where students unwind by watching Mr. Horan's old tapes of his winning episodes on Jeopardy! from 1994, the teacher finally revealed the reason behind his issues with Trebek. Describing the process of applying to participate on Jeopardy! and being on its set for filming, Mr. Horan explained that while Trebek was generally just as polite and conversational to contestants off-camera as on the air, the host had developed something of a star complex. Trebek, Mr. Horan described, would speak condescendingly with set crew and anyone who was not on the air or a producer of the show. Witnessing this firsthand on set, the veteran US History teacher would not forget it, and would turn much more solemn at any mention of Alex Trebek. The students, finally, had their mystery of three months solved.