New Jersey Transit Troubles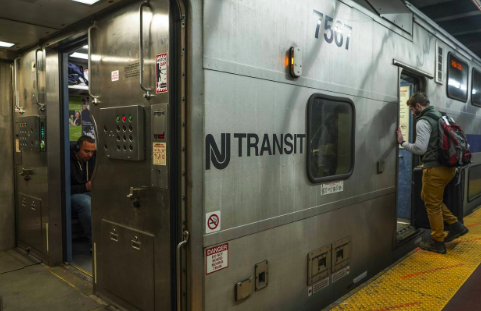 [FAUXMEGA] New Jersey Commuters Tuesday were astonished as they waited for their trains and buses to find a rare and mystifying sight: everything was (more or less) on time. Yes, for the first time in a long time, New Jersey Transit was able to get what most commuters agree is "a fair amount" of their rail and bus services on schedule. Travelers on the state's primary public transportation network, long accustomed to delays and cancellations on a near daily basis, were pleasantly surprised.
"It's a miracle," one student, who frequents the Gladstone rail line between Lyons and Summit to go to school every day, proclaimed. "I ride the 6:55 from Lyons every day. Though it was a smaller train than usual, I'm practically dancing that it was actually there at 6:55 and in Summit right on schedule." Trains operated by NJT are so infamous for delays due to weather, temperature, ancient system management tools, and forces of God that they aren't infamous at all—late is normal for regular commuters. Inclement weather, such as light rain, temperatures below 40 or over 80 degrees Fahrenheit, or gusts exceeding 10 miles per hour, frequently slow the rail network to a crawl or stop it altogether. In 2015, an afternoon train traveling between South Orange and Newark was derailed and by a frozen drop of water on the right-hand rail, rolling three times before coming to a stop on the street below. Passengers didn't notice anything had gone awry until a firefighter entered the second railcar through the emergency exit window.
As Tuesday wound to a close, commuters were forced to return to reality and their normal, delay-ridden routines for the next day. New Jersey Transit would not release any statements at the time of writing about how they expect Wednesday's overcast forecast to affect their rail network.