Class Scheduling for Next Year is Upon Us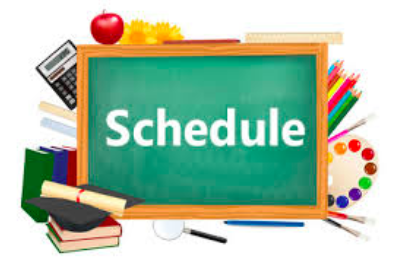 It's nearly May and the 2018-2019 school year is coming to an end. That means it's time for OP's returning students to meet with their guidance counselors and begin preparation for the fall. Schedules are being made, and sophomores have many options when selecting their future Junior year classes. Many consider Junior year to be the most important year academically, and Oratory provides its juniors with a various set of courses to set them up for success.
Junior year is the first year OP offers AP classes for its students. English 11 AP and U.S. History II AP are two popular options among the current sophomore class. Many are eager to write and improve their English skills and feel both classes could dramatically help. Furthermore, Junior year brings about many choices regarding science courses. Students can enroll in Biology II Honors, Physics, Physics Honors, Anatomy and Physiology Honors, Environmental Science, Environmental Science AP, and Chem AP. Bio II Honors and Physics Honors are one-semester courses, while all the other classes would be taken during both semesters. Students could even double up on sciences if they're really interested in certain subjects. Once selecting their sciences, the juniors are then given electives which align with those classes and work into their schedule. Some electives include American Law, Applied Art, Graphic Novel, Digital Photography, Ceramics, Creative Writing, Business I, Business II, and Intro to Economics.
With class selections, Oratory allows all students to challenge themselves and grow in their education. Juniors are given a great opportunity in this regard and scheduling is a significant part of their success.