Wrap Up of Cystic Fibrosis Fundraiser – A Thank You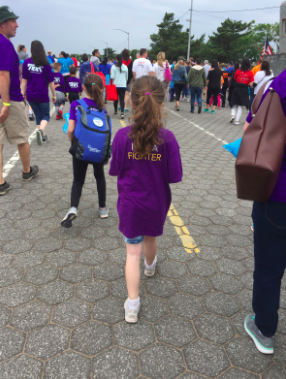 Hang on for a minute...we're trying to find some more stories you might like.
This past Monday, April 8th, the St. Philip Neri Club completed its month-long fundraiser for the Cystic Fibrosis Foundation. Together, we raised over $700 for this great organization. This money will be used to fund research and help families cover the cost of treatment. My entire family would like to extend a thank you for your support in helping to bring an end to this disease. The money raised will go a long way to helping people like my cousin Angela who was born with CF.
If you are interested in further support, come out or donate to the Great Strides walk for Cystic Fibrosis on Staten Island on June 9th. This walk will also help to raise funds for the CF Foundation. It will be a great day of fun and awareness for the CF community.
However, the good work of the St. Philip Neri Club will not stop. Be sure to help support the upcoming drives and events the club will host, like the Used Sports Equipment Drive. Thank you for your support!
Great Strides Walk: http://fightcf.cff.org/site/TR?fr_id=7437&pg=entry