Fortnite Dance Challenge Recap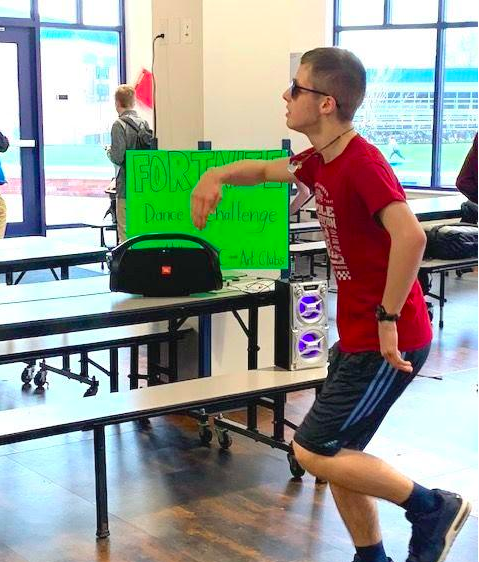 Hang on for a minute...we're trying to find some more stories you might like.
So, a while ago, the school had a Fortnite Dance Challenge, and I am apparently obligated to write about it by one of the heads of the Omega. I really don't blame them. After all, I technically count as the embodiment of Fortnite. Sometimes, you might see me orange justice out of nowhere for no reason other than MEMES. Other times, I might start default dancing. Why? MEMES. And from that came this article.
So I was apparently the first person to know about the dance competition after scrolling through the OP event calendar during lunch. I eventually spread the word, but not much hype for it came until it was in the daily announcements. As soon as people really started to know about it, they started to tell me that it was an absolute obligation for me to do it. Again, I don't blame them. I am the embodiment of Fortnite after all.
With that in mind, I started to legitimately practice. I started to dance to Stayin Alive by the Bee Gees. For that, I almost got in trouble, since it was 10 PM at night, and I almost got sweaty in my basement from practicing. I managed to be sneaky with it though, and I practiced just enough.
By the time the actual competition came, boy was it fun! It was really laid-back and it was a lot of fun to go up against other people doing the same thing. The bake sale was also going on, and that was super nice too! I could compete and grab a bite to eat (hey that rhymes).
All in all, it was pretty fun and largely underrated. If more people showed up, it would've been a lot more fun! Not to mention, I got a gift card to Smashburger. Who can beat that?