The Origin of Martin Luther King Day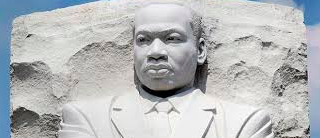 Hang on for a minute...we're trying to find some more stories you might like.
We all know about Martin Luther King Jr. He was a civil rights activist who fought for the equal treatment of African Americans. He is famous for the 'I Have a Dream Speech' he gave during the March on Washington at the Lincoln Memorial. After all of the good that he accomplished, Martin Luther King Jr. was sadly assassinated on April 4th, 1968.
As the news of his death spread throughout the country about his death, there were race riots in Washington D.C. and other cities where the civil rights movement was a large event. Many political leaders and candidates gave brief speeches remembering King and trying to convince more people to be like him, a person who wanted to get what he wanted peacefully. President Lyndon B. Johnson declared that April 7th would be a national day of mourning for Mr. King.
In 1971, cities starting having holidays to remember Martin Luther King Jr. This led to President Ronald Reagan to sign a bill creating a Federal Holiday named after Mr. King. At the time the only two people with Federal Holidays named after them were Christopher Columbus and George Washington. Each year this holiday would be held on the third Monday of January.
While many people today look at this day as a chance to not have to go to school or work, it is important that we use this time to reflect on the mistakes  our country has made in the past and how it only took one man with a dream to make a huge impact on the rights of people throughout the country and how we can continue his legacy.