OP Puck Thrives To Two Wins This Past Weekend.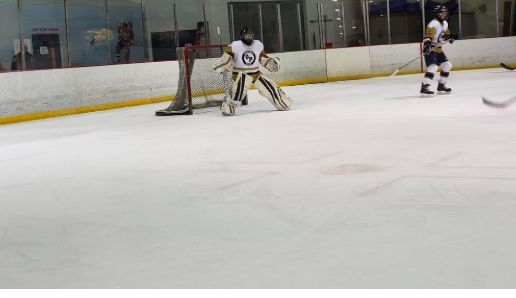 Hang on for a minute...we're trying to find some more stories you might like.
OP Puck thrived this past weekend, beating two tough opponents in Cranford and Johnson. These two wins were both vital for the team, as they beat an impressive team in Cranford and a team that they had bad blood with, in Johnson. The first game against Cranford was a 4-1 win on Friday night at Codey Arena. The game started off slow, with Cranford scoring the first goal in the first 10 minutes; however, OP took control of the game after that. OP scored 4 unanswered goals to win 4-1, with goals from Jeff Jarvis, Andy Moran, and 2 goals from Captain John Meehan. Greg Lahr also put in a solid performance in goal, saving 24 shots and saving more than 20 in a row to finish the game.
Just two days later, Oratory had to lace up their skates in another game on Sunday night at Union Sports Arena. Oratory played against Johnson, a school they beat earlier this year, 6-4. Johnson, looking for revenge, was no match against OP on Sunday. OP's offense showdown destroyed Johnson's chances of winning, as OP scored 9 goals in the outing. These goals were by Gerard Fargiano, Luke Jacobello (3 goals), Jeff Jarvis (3 goals), and John Meehan (2 goals). OP's offense came out lively this weekend, scoring 13 goals in just 2 games. OP Puck was also very unselfish on Sunday, with assists from Matt Clark, Jeff Jarvis (2 assists), Tom Lamonte, and John Meehan (3 assists). The final score of the game was 9-6, improving OP Puck's record to 10-4-1 on the season.
Oratory looks to keep up their winning ways on Friday, January 18th in their home game against Morristown High School. This game will be a special one, as it is senior night for the seven seniors on the team. Look to see OP excite the crowd in that special game for all of the seniors.