25 Upcoming Movies of 2019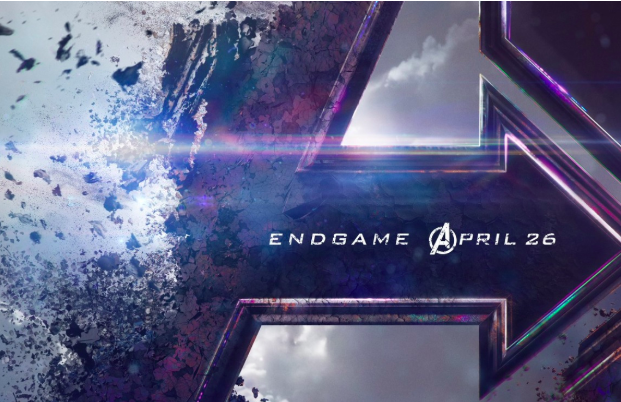 Christopher Ocker, Staff Writer
January 18, 2019
Us – March 15
After the enormous success of Get Out in 2017, Jordan Peele is back to directing another horror movie. Black Panther stars Lupita Nyong'o and Winston Duke are a family with 2 children that need to avoid murderous doppelgangers of themselves. While not much is still known about the project, it's that mystery and curiosity that made Get Out such a smashing hit to begin with.
Avengers: Endgame – April 26
After that huge spoiler filled ending of Infinity War, it's hard to find a more anticipated movie than Avengers: Endgame. Along with Captain Marvel this year, this film promises to wrap up phase 3 of MCU, most likely resulting in the final story for many of these beloved characters. As for how this plot with play out, everything is left to theories and speculation.
Toy Story 4 – June 21
Although some people did not want another Toy Story movie after thinking the third film concluded the trilogy, it is undeniable that each Toy Story sequel has continued to improve upon the previous. Joining the colorful cast of characters are comedy stars Keegan Michael-Key and Jordan Peele who are playing carnival prizes and Keanu Reeves. Most of the production is being led by Pixar experts, meaning that Toy Story 4 will still be an enjoyable outing.
Once Upon a Time in Hollywood – July 26
Once Upon a Time in Hollywood is a typical Tarantino movie that is sure to contain his usual styles. The story follows an actor and his stunt double trying to make it in Hollywood during the time of the Manson Family murders. Most are expecting this film to contain revisionist history, similar to how Inglorious Bastards ended with Hitler getting killed. With a killer cast that includes Leonardo DiCaprio, Margot Robbie, and Brad Pitt, chances are this is going to be another hit for Tarantino.
Star Wars: Episode IX – December 20
The only thing that has been surrounding Star Wars for the past year has been controversy. Whether The Last Jedi has killed the entire franchise or reinvigorated it is up for debate, but Episode IX has some big shoes to fill if it wants to reunite the fanbase. The only production details we have is that J.J. Abrams is once again directing and that the screenplay has the codename, Black Diamond.
Other Significant Movies:
The LEGO Movie 2: The Second Part – February 8
Ailita: Battle Angel – February 14
Captain Marvel – March 8
Dumbo – March 29
Shazam! – April 5
Hellboy – April 12
Detective Pikachu – May 10
John Wick: Chapter 3: Parabellum – May 17
Rocketman – May 17
Godzilla: King of the Monsters – May 31
Dark Phoenix – June 7
Men In Black International – June 14
Spider-Man: Far From Home – July 5
The Lion King – July 19
Hobbes and Shaw – August 2
IT: Chapter 2 – September 6
Joker – October 4
Terminator Reboot – November 1
Kingsman 3 –  November 8
Frozen 2 – November 29