Toys or Tech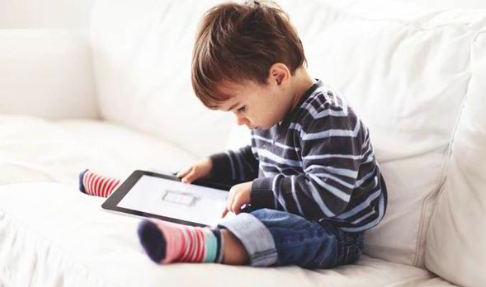 Toys are dying… At least in the traditional sense. Classic toy-makers—Hasbro, Lego, and Mattel—have all been hit hard in recent years following a new generation dominated by technology and the announcement of Toys "R" Us' bankruptcy. Lego reported that their sales have dropped so significantly in recent years that they had to have their first series of layoffs in a decade… Profits reported in 2017 dropped by approximately 17% from the previous year, forcing Niels Christiansen—Lego's newly installed chief executive—to comment to the public there was "no quick fix" to the decline in sales, and it would "take years for the company to return to growth" (Neate, Rupert). Sales reports from Mattel (creator of Barbie, Hot Wheels, and a number of other toys) within the last year show that their stock has dropped by nearly 90 cents a share, hitting the company with a 311.3 million dollar loss (Financial Times). While some of the biggest companies in the toy industry flounder for survival, the tech industry continues to grow as the traditional "toy" becomes obsolete. In a study taken by Common Sense Media, nearly "42% of children 8 and younger now have their own tablet device," and "98% of households with kids under 8 have a mobile device (CNN)." Companies such as Pullstring, now (formally known as ToyString), are providing kids with an electronic way to play—a supplement to the traditional toy. The company was created in 2011 and offers its product through the App Store, Google Play, and Amazon. This new "toy" offers kids the ability to create conversations and interact with online animated characters and is extremely accessible for anyone with a phone or tablet. The company was perceived as a massive hit and has received $31 million in funding from various investors and has officially been published on the Amazon Alexa platform (Bloomberg.com).
Works Cited
Bloomberg.com, Bloomberg, www.bloomberg.com/research/stocks/private/snapshot.asp?privcapId=142015997.
"About Us Press Team Jobs Contact." ToyTalk | Legal | FAQ, www.toytalk.com/about/
Howard, Jacqueline. "Report: Young Kids Spend over 2 Hours a Day on Screens." CNN, Cable News Network, 19 Oct. 2017, www.cnn.com/2017/10/19/health/children-smartphone-tablet-use-report/index.html.
Neate, Rupert. "Lego Reports First Sales Fall in 13 Years, Saying 'There Is No Quick Fix'." The Guardian, Guardian
News and Media, 6 Mar. 2018, www.theguardian.com/lifeandstyle/2018/mar/06/lego-sales-fall-growth-job-cuts.
"Subscribe to the FT to Read: Financial Times Mattel Pins Sales Drop on Toys R Us Fallout." Financial Times, Financial
Times, www.ft.com/content/bf8e7c68-497b-11e8-8ee8-cae73aab7ccb.