NFL Week 14 Matchups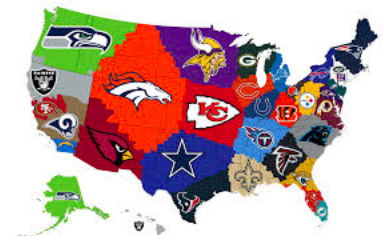 Hang on for a minute...we're trying to find some more stories you might like.
Jaguars Vs. Titans:
The Jags defense has just come off of a complete shutout and is really heating up. On the other hand, there is a lot of trouble. The QB situation is a disaster, and the receivers aren't doing too much. With the return of Fournette, this game will be run heavy. I would start him against the Titans defense, who has not been the best against the run. The Titans are sort of a good team but do have a lot of holes in the run game. Between Dion Lewis and Henry, they could rack up some yards on the ground. But due to the lack of both offenses on both teams, I would pick the better Defense to make the plays. And that, clearly, is the Jags. I say this will be another low scoring game, Jags win it 10 – 3.
Colts Vs. Texans:
Texans are now the hottest team in football, and the Colts are coming off of a shutout. But besides that, they did hold the Jags to only 6, which is pretty good. The Texans are great on both sides of the ball, with Watson being able to move, Lamar Miller playing well, DeAndre Hopkins playing like he was supposed to, and a complete dominate defense. All the cards are in favor of Houston. But Andrew Luck has played very, very, very well this season (Besides the Jags game) and is hungry to get back in his groove. The Colts will match the Texans, and I say the Colts defense will hold up and win this game for them. Colts 31- 23.
Eagles Vs. Cowboys:
The Eagles and the Cowboys are a good matchup. These rivals are ready to beat up the other and it will be an exciting game to watch. Dallas is playing well right now, just breaking the hottest team's win streak. Zeke is playing out of his mind as well. But the defensive and offensive lines are what really put Dallas on top. Their hardcore playing style will be tough for Philly to beat, but Wentz will have to play well to stop them. Wentz has not been doing that. He does have a lack of picks, which is good but is still not putting up numbers as he should. Ertz will clearly be the target, but with Dallas's pure strength up front, almost no one on this Eagle offense will be a factor. This game will go to Dallas, for sure. Dallas wins this one 37 – 24.
Vikings Vs. Seahawks:
These are two teams who are still not guaranteed in the playoffs. This is a big game for each of them, which should make it a good one. The Vikings are coming off a loss, and the Seahawks coming off of a huge blowout win. Wilson and his offense are playing well, and the defense just as well. The Vikings offense is struggling on the ground, with Dalvin Cook being healthy, and still not producing. He will continue to put up average numbers, and will not be a factor against the Seahawk Defense. I say the Hawks win this one, 32 – 28.