John Meehan: An Interview with OP Hockey Captain and Instagram Star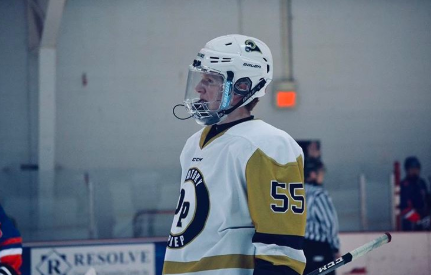 Hang on for a minute...we're trying to find some more stories you might like.
Fresh off OP Hockey's (nicknamed OP Puck by many) Friday night victory, I caught up with their captain John Meehan. Not only is John a dedicated hockey player during the winter, but he also runs extremely popular Instagram accounts. I asked him about both of his careers and the team he captains. Thanks to John for taking time out of his busy schedule to talk to me.
Joe: How did it feel to win in your first two games?
John: It was a good experience for the whole team. With new freshmen playing and a whole new coaching staff, it was exciting that we were able to win the first two games against higher quality opponents than we faced last year.
Joe: John, as a captain this year is their increased pressure on your shoulders?
John: Not really, I am just playing, and everyone rallies around each other. It is more about our [seniors] guidance rather than anything being specifically on my shoulders.
Joe: Any early team goals for December?
John: We would love to go undefeated and, at the very least, beat Millburn who looks to be one of our most formidable opponents this season. We play them twice and know that if we compete against them, we will be in good form.
Joe: By moving up a conference can we expect closer games than last year where you dominated the opponent?
John: Yes, I believe the heightened level of competition will force some closer scorelines, but it will also bring out our maximum capabilities on the ice.
Joe: Now more to you personally, what do you like to do when you're not on the ice or in school?
John: I run Instagram accounts that post comedy and sports-related videos. These accounts combined total close to 2 million followers. But I try to keep this quiet as I like to focus on other things as well.
Joe: WOW! 2 million followers!!?
John: I have been working on these accounts for three years and the hard work is paying off.
Joe: Thank you, John. Do you have any final thoughts for our fellow Rams, especially the Rowdies?
John: We would really appreciate it if you came out and supported some OP Puck. You get to watch our school's only REAL WINTER CONTACT SPORT and become involved in the electric atmosphere of the crowd.
Interview conducted by Joe Meade