Oratory Cross Country 2018 Season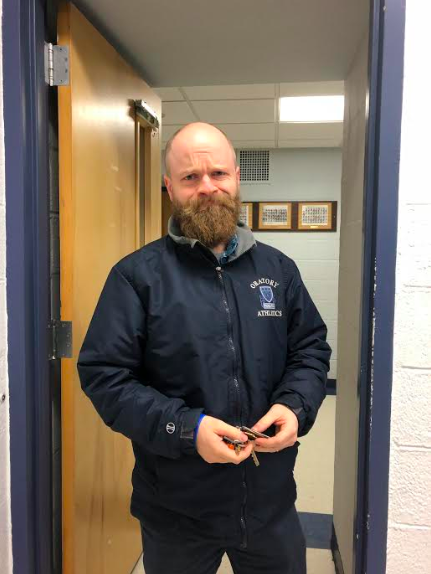 Hang on for a minute...we're trying to find some more stories you might like.
This Cross Country season saw many changes from last year. We lost our best runner, Michael Cantaluppi, but gained another fast runner, Maximus Russo. Our team grew from 46, the previously largest in Oratory Prep history, to an astounding 62. We had one of the most successful seasons in the school's history. Here's what the head coach, Mr. McCrystal, has to say about our season.
How would you describe this cross-country season in comparison to past seasons?
This cross-country season, in comparison to other seasons, was different. We had the most runners on the team in our history (62) so logistical challenges presented themselves, but we made it work. It felt like a veritable program with all the elements involved. The successes of the team were similar, though Maximus' individual successes were unprecedented. We have had conference champions before, BUT Oratory has never had a Union County champion. That was special.
What do you think of next years leaders, and their abilities to bring the team to a championship?
We were very lucky to have 15 seniors and two very sociable and engaging captains in Fernando and Kraemer. They were an extension of the coaching staff in many ways. Next year will bring new leaders and a large junior class that will need to raise the stakes in their verbal and physical role modeling.
Do you think that, even though our top seven is very senior heavy, we have a chance at succeeding next year?
Next year hinges upon summer mileage from our upcoming varsity runners. We have rebuilt and retooled before, but it is contingent upon those who are going to run varsity (and really any level) to be ready to defend a conference championship and live up to OPXC expectations.
What do you think about our new junior, Max Russo?
Maximus has been a revelation. We are blessed to have him at OP. In a few short months, Maximus firmly entrenched himself atop our leaderboard, won three races in a row, and advanced to the Meet of Champs. He has seamlessly immersed himself into OP culture and is a wonderful example of what proper training results in. Consequently, we would be remiss not to thank Coach Albertson who has aided Maximus in this progress and achievement.
Would you describe the past season as the most successful Cross Country season that Oratory has ever seen?
My annual challenge is to make every season the best one yet. Though last year's team had a better team average, this year's team matched championships and placed better at group championships despite a season of challenging heat, humidity, rain, and wind. I am very proud of this crew.
As you have heard, from the head coach himself, we can confirm that, even though we had a senior-heavy team this year, we can continue to be successful in the years to come with hard work and dedication.