Political Activism at Oratory: An Interview with Ryan BerghThies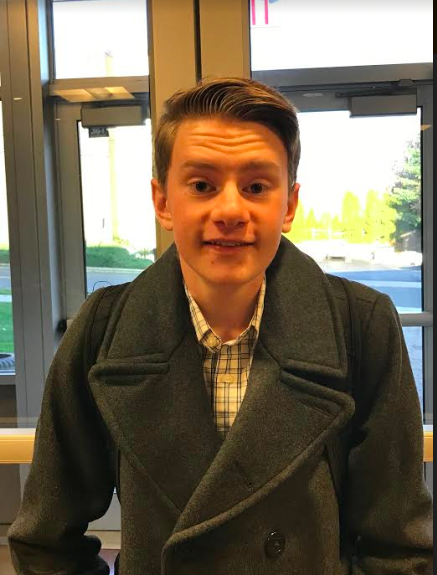 Justin Oei, Staff Writer
November 21, 2018
Youth are not only the voters of today but also the activists of today. We have seen huge movements such as the March for our Lives arise when young people are mobilized, and that transcends into voting and working on political campaigns for causes in which they truly believe.
One of those people working to make a difference is our very own Ryan BerghThies. For the past year, Ryan worked on the campaign of (now) Congressman-elect Tom Malinowski, the newly-elected Democrat from the 7th District. I interviewed Ryan to learn more about his work over the summer and plans beyond.
What inspired you to get involved in political activism, and what in particular inspired you to work on the Malinowski campaign?
To be completely honest, I've always had a passion for politics, and I wanted to get involved and make an impact in such a tight race locally. None of Tom's specific ideas inspired me to join the campaign, but his strong character and personality really took it home for me.
Suppose Tom had lost the primary. Would you have also supported the eventual Democratic nominee and volunteered for him/her?
Had Tom lost the primary, I would have likely still supported the Democratic nominee (either Peter Jacob* or Goutam Jois). To be completely honest though, I doubt either of those candidates would be able to pull off a win.
Are there any policy stances that particularly hit home for you or perhaps something with which you didn't necessarily agree?
In terms of policy, there are some disagreements with Tom concerning parts of his gun and immigration policy to an extent, however, I personally agree with him on the vast majority of issues.
Would you do this again in 2020?
Of course, I would do this again in 2020! [As] a matter of a fact, I've already called Richard Ojeda and reached out about working for his presidential campaign in NJ.
Anything else you'd like to tell our readers?
I think that it's really great that so many people are getting involved in campaigns across the nation, and I hope that momentum continues for years to come.
At the end of the day, it is important to remember that our voices need to matter in the national conversation. We are the ones who will suffer from any long-term policy changes made by the leadership of today, and it is we that need to speak up to make a better world for ourselves and the generations to come.
This interview has been edited for content and brevity.
* Peter Jacob was also the Democratic nominee for the 7th District in 2016, losing to incumbent Leonard Lance.