Spider-Man PS4 Review
Hang on for a minute...we're trying to find some more stories you might like.
When I heard the new Spider-Man game was going to be a PS4 exclusive, I was sorely disappointed. I was a resident Xbox and PC gamer and had never owned a Sony Console before. but something was so intriguing about this game that I had to get a PS4. Knowing Insomniac Games' record with open-world games about movement, I was on the hype train without even owning a PS4. I beat there Xbox exclusive Sunset Overdrive which was based in the same movement system. With that said, I was still missing the PS4, the opportunity then presented itself on my birthday. I went out, bought a PS4, went home, and popped the disc in. I went in with high expectations, and Insomniac delivered with even higher results.
The game is great. The movement system feels fluid and allows for the easy travel of Manhattan. It is so effortless that you will forget that the game even has a fast travel system and you won't even want to use it. It is so easy to get into the rhythm of the game even after putting it down for almost a month, as I did. The story also shines. There is no backstory or a cutscene, but the game just throws you into the world expecting you to know a backstory. The story begins in the middle of a raid of Wilson Fisk's properties in New York, and you throw on your suit and swing into action. The intro is a good 30-45 minutes of an excellent campaign and has you swinging and fighting through the flaming and crumbling Fisk Towers. You make your way up to fight the first boss, Kingpin himself. The game does not hold anything back with this intro, throwing you right into a trial by fire. You can expect at least one death, maybe two in this battle. Getting used to the new combat system is tough but rewarding. Insomniac heavily focused on revamping the Sunset Overdrive combat system to Spider-Man, adding elements from the Batman: Arkham series. After the intro though, it is a matter of getting used to the world, and then you are off to the races. The story is three acts which change the world as you play in it and brings together the Sinister Six. However, the one glaring flaw with the story is the forced stealth sections when you are not playing as Spider-Man. It can be annoying, especially with the clunky camera and lack of speed. However, that makes up 30 minutes total in about a 14-15 hour story. The game also features the trademark Marvel end credits scene which sets up an expanded Marvel Games Universe, with Avengers Tower also being visible in the story.
Overall, this game should be a part of any PlayStation owners collection. I am definitely looking forward to diving back into Manhattan. I rate this game 9.46/10.
Pros: the combat system, the movement system, the story
Cons: forced stealth as Mary Jane or Miles Morales, the fact that Stan Lee is not immortal.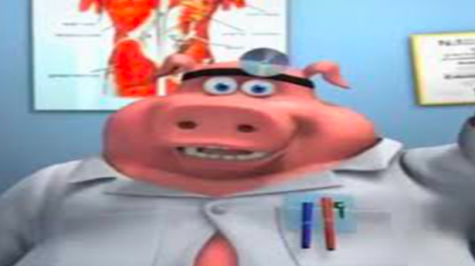 Christopher McAllister, Staff Writer
Christopher McAllister, sometimes referred to as "Big Mac", is a member of the Class of 2020. He enjoys being a living meme, playing video games, making...