American Horror Story – Initial Thoughts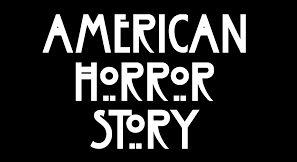 Hang on for a minute...we're trying to find some more stories you might like.
BEWARE: POTENTIAL SPOILERS
So, recently I have started watching American Horror Story – Season 1- "The Murder House." I am only on episode 4, so I will not spoil anything past that point, but minor spoilers may apply. The story starts off with this family moving into a new house. Only problem… a couple committed a homicide-suicide there. As the story goes on the viewer finds out a lot of people have died there. Like… a LOT of people. The maid, the couple, the mistress, the neighbors' husband, a nurse, a student, 3 cultists, I mean even this random dude with half a face killed his entire family in the house. The list goes on and on, and it's interesting because the way you find out about these people is their ghosts are introduced. Well… not exactly ghosts cause they seem to have a presence in the physical world, i.e. the maid actually cleaning the house (and killing her 90-year-old mom, but that's a long story), the psychotic kid axing someone to death, and even the half face dude killing the mistress with a shovel and then making a patio on top of her. It's a grand ol' time.
So yeah, since I'm not going to summarize every second of the show, I'll give you a quick rundown. You have the family, the dad, the pregnant mom, and the daughter Violet. There is the psychotic ghost who lives in the basement (who also happens to be dating Violet), the neighbor who has tried to poison them on multiple occasions, and the neighbors' daughter, Abby, who has Down syndrome and high-key just got hit by a car. Finally, there is the maid. Now, the husband thinks the maid is a 25-year-old beauty while the wife sees her for the 70-year-old she is. However, she's not a 70-year-old; she was actually killed by the neighbor 50 years ago. But now she's still there because her body was stashed in the ground. And… they built the gazebo on top of the body (covered in concrete)….and she is stuck there forever.
So, all in all, it's a fun time (not really), and I will keep you ladies and gents… updated.

Cole Noss, Staff Writer
Hello, I am Cole Noss. I am a member of the Class of 2020. In addition to writing for the Omega, I am also part of the History and Politics, Saint Philip...