OP Cross Country Successes at the Conference Championships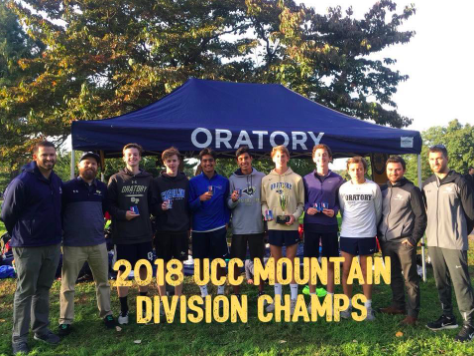 Another achievement has been added to Oratory's long list of cross country accomplishments. This past Tuesday on October 17, the Cross Country team competed in the Union County Conference Championships at Oak Ridge Park in Clark, NJ and brought some hardware back to school that very evening.
The team ultimately came out as winners of the race, averaging a 17:15 time. Max Russo, a current junior who transferred this year from Summit High School, earned the first overall spot by running a 16:10! Other runners include Senior Fernando Aviles who came in 5th overall, Senior Eric Rhines who came in 9th, Junior Aidan Watkins who came in 11th, Senior Chris Kraemer who came in 12th, and several others. With this outstanding performance, the team was the Mountain Division Conference champion and outran all other schools in the division, including New Providence, Cranford, Elizabeth, Governor Livingston, Rahway, and Union.
With this victory, the Cross Country program is proving to be one of the most successful athletic teams at Oratory. In 2017, the team won several invitationals, set school records, and earned trophies at the conference and state level. This year, the team is continuing to compete at an extraordinary level and adding more and more feats to the school's history books. Within the next few weeks, OP cross country will look to achieve even more in the county and state championships, while possibly even setting some new records. Congratulations to all of the coaches and runners in the program and good luck in the upcoming meets. Go Rams!