Freshman Student Council Elections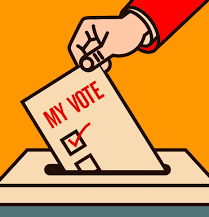 The first election for the Class of 2022 was held on Thursday, October 18th. After hearing each of the candidates speak the day before people were ready to vote for who they wanted to represent their class. For social representative, the only candidate was Jack Callandrielo, who wanted to bring more retreats and dances to the school. For lead Ram, we had three candidates. Matt Clark, Niles Villaverde, and Emmet Gaffney. They all wanted to increase school spirit at games and make sure that our teams feel the support from the other students.
Class C.E.O also had three candidates. Tommy Conniff has been the interim class C.E.O and wanted to continue his work and said he would help plan events similar to the dodgeball tournament and the dance. He also said he would help make Oratory known for their student section at home games. Calvin Ruberti also ran and told the class how after two years of middle school at Oratory he is ready to lead his now expanded class. Jack Stickler was our final candidate and focused on ways to help students deal with stress. He would add a heads day or a break day before the final exams and try to incorporate ways to make the school a more stress-free environment.
The winners from the Freshman class elections were Jack Callandrielo for Social Representative, Matt Clark for Lead Ram, and Calvin Ruberti for class C.E.O.