The Scramble: A Senior's Explanation of The Application Process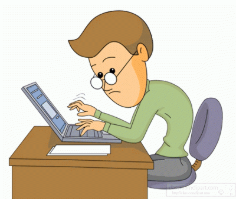 Hang on for a minute...we're trying to find some more stories you might like.
As many of you have heard, college applications are a long but necessary step to ensuring your spot in a university or college. Though there are many deadlines for these, the closest and most common one is on November 1st. This means there is a mad scramble occurring as we are right in the middle of October. Many underclassmen may wonder why this occurs. So, what exactly goes into this scramble. Mostly, it is a combination of essays and supplemental essays. For those of you who do not know, supplementals are usually school specific. Even though the question's goal is not stated, it could gauge your level of interest in the school, your role in your school, or your method of thinking. It is implied that showing all three is critical to being accepted into that school. Although there can be a question for each school similar to another's, it is impossible to answer it in the same way. This is because each school will have their own unique twist to the question. For example, when explaining your academic interests you may have to explain the root of them while for another you may have to explain your career intentions. This means that if one is applying to multiple schools (like most) with supplementals, they have to do a whole lot of writing, editing, and scrutinizing. Believe me doing all three with the idea that your future literally rides on your answers is nerve-racking and does provide a good amount of stress. On top of that, the middle of October is right in the heart of the first quarter. When we were in our previous grades, we only had to juggle school work and maybe some standardized test prep. For some, they have to handle test prep, applications, and their main curriculum. I will not lie, there is a lot of stress that goes into this. But for the sake of being global and noble, I can tell you firsthand that finishing a long essay that you are proud of is a satisfying and reassuring feeling. This feeling makes you want to go right into the eye of the storm and finish the process.