Google Pixel 3 & 3 XL Review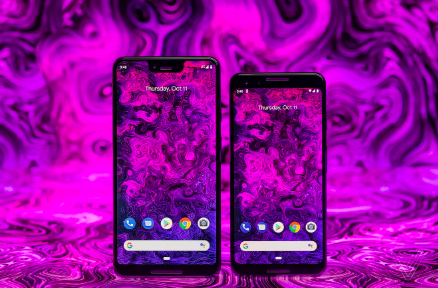 The newest generation of flagship smartphones are here: the iPhone XS, OnePlus 6T, and, the new kid on the block, Google Pixel 3 XL. Sporting all the usual 2018 bragging points of improved cameras, better screens, and maximized battery life, the market's newest heads are all jockeying full-bore to have the best, prettiest hardware around. This article will look at the Google Pixel 3 & 3 XL, and what sets them apart from the high-end smartphone arena.
Screen
These days, it's OLED or bust. OLED, HDR, sRGB, the whole nine yards—Google's knocked it out of the park here. Full HDR compliance means blackest blacks, brightest whites, and full colors like never before, enabled by venerable OLED screen technology (which, fun fact, also allows for the screen's curved corners). Google's also included several color modes, allowing for enhanced skin tone highlighting, perfect sRGB calibration, or enhanced saturation. A high resolution of 2960×1440 makes for crystal clarity. If you're not one for tech acronyms, basically, it's got a very nice screen with good colors.
The Notch
Yeah, you weren't escaping this one anytime soon. Except on the 3 model, which has fairly large bezels in place of a screen dent.
Camera
The view from the top is beautiful. And with Pixel 3/3 XL's cameras users will be able to record all of it in premiere quality. In the 2018 smartphone market, the best camera is the best phone, and Google takes the cake in this arena of arenas. Beating out even Apple's flagship XS is a big deal, but the new Pixels have done it. With a portrait mode to match, Google's camera has shown itself to manage shadows and light details slightly better than the iPhone, which is prone to washing out or dimming the whole image.
Conclusion
It's the 2018 smartphone. Winning in the camera arena and matching its rivals in everything else, the Pixel's third generation is everything the world expected it to be. However, all this should be taken with the consideration that "the 2018 smartphone" is still a 2018 smartphone. No matter which tech company you want to fork over a grand to, you're pretty much guaranteed a sleek, well-engineered device with a near liquid-smooth screen and top-notch camera—in a notch, because that fad hasn't passed yet, unfortunately.