First Month of Oratory Prep: A Fresh Experience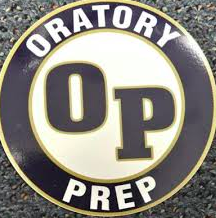 Hang on for a minute...we're trying to find some more stories you might like.
After going to all the different open houses, taking the test and hearing all the great stories about school, I was finally able to start my Oratory Prep career.  I had already started showing up to Oratory for two weeks before some of the other students for Cross Country, so I was already used to taking the train and I had a good group of people that I knew from the team and it is always nice knowing some more people on the first day.
Like most of the freshman, I was excited about the great food served every day and enjoyed hanging out with friends in the Bain lounge before school starts. All of my teachers have been very helpful and they all want the students to excel.  Because of my exciting first few weeks, I cannot wait for all of my new experiences coming this year and everything that will happen in the years to come.