This Week in History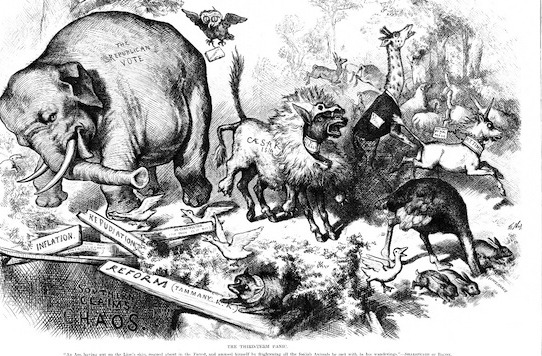 This article is the first installment of This Week in History, an idea I hope to make into a continuing series on the Omega. The title is rather self-explanatory; this article will list and explain the important historical events which took place during this week. In order for this article to not be a term paper, I chose the events which I felt were the most important and interesting, whether they were famous birthdays or historical events. Without further ado, I will get right into it. This last week was home to many interesting and important historical events, from September 25th to October 2nd, there were 5 historical events which took place, which are:
September 25th:
Vasco Núñez de Balboa and his comrades became the first Europeans to see the Pacific Ocean from the New World. In the early 1500s, Balboa led an expedition to explore the New World and made it to Panama. There, he crossed the Isthmus of Panama and saw the Pacific Ocean in 1513.
September 27:
American Patriot and future beer mascot Samuel Adams was born. Adams led the Sons of Liberty and, so, was a large part of the Boston Tea Party.
One of the most famous Political Cartoonists, Thomas Nast, was also born on this day. Nast made many political cartoons throughout his time and is credited with popularizing the Democratic Donkey and Republican Elephant.
October 1:
Henry Ford, a pioneer of the automobile industry, first put his revolutionary Model-T on sale. Ford used the assembly line to make his cars quickly, and thus, he could sell them at an affordable price.
October 2:
The famous Indian pacifist, Mahatma Gandhi, was born. Gandhi is best known for his ending of British Rule over India. What is especially powerful is that he did this without any violence, but rather achieved Indian Independence through pacifism and nonviolent protest.
In 1967, Thurgood Marshall became the first African American associate justice of the Supreme Court. This took place during the Civil Rights Movement of the 1950s and 1960s. It took nearly 100 years since the slaves were freed for an African-American to become a Supreme Court Justice.