Another Interview with Jake Wright: New Providence Edition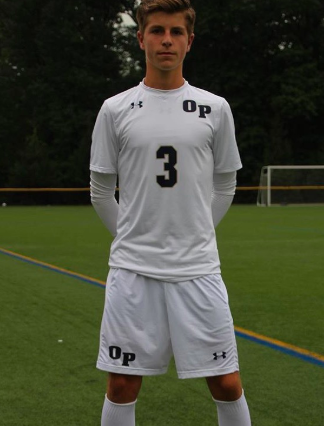 Hang on for a minute...we're trying to find some more stories you might like.
Down to their biggest rival and losers of three straight, the Oratory Prep Rams could have broken and allowed the floodgates to open. Instead, something else happened. The Rams exploded for four goals behind a hat trick from Nick Jardim and another goal by Marcelo Freire. A couple weeks ago I interviewed the captain Jake Wright, so I decided to annoy him again after this big win. I asked Jake about their upcoming plans with states and counties around the corner. Thanks again to Jake for answering my questions.
JM: Jake, is it fair to say this is your biggest win of the year?
Jake Wright: Yes, it most definitely is the biggest win of the year, so far. New Providence has always been a rival of ours, so to come out and beat them on their home field was awesome.
JM: How do you think it will impact the team?
Jake Wright: This win was huge for the team. It goes to show that we have serious goal scoring potential and are not a team to disregard in this year's conference. We're going to have to come out with the same intense energy tomorrow as we did today in order to keep the momentum.
JM: Obviously, scoring has been a focus all year long, how good did it feel to see four go in today in your biggest rival's backyard?
Jake Wright: Aside from the scoring issue which we seemingly fixed today, the next challenge our team will focus on is playing a full 80 minutes. By that I mean giving 110% to the very end of the game. Much of our trouble has come from a lackadaisical first half of our starting XI or not enough energy at the beginning of the second half. We've been working to change this, and with such a deep bench we have plenty of guys to sub in and bring some urgency into the game which seems to have been working, especially in our game yesterday.