An Interview with Mr. Kaounis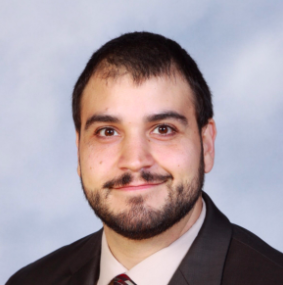 Hang on for a minute...we're trying to find some more stories you might like.
Mr. Kaounis, one of OP's finest teachers, has agreed to sit down for an extensive interview to answer some of the most asked questions of our generation. This interview has been recorded in its entirety, including every word said during the given time.  Here is what was said…
I began the interview by saying, "Alright so let's get it started. What was your dream job before you became a teacher?". Mr. Kaounis responded saying that he always wanted to be a professional athlete from a young age. When I asked what had happened to that ever so special dream, he explained he was never able to reach "professional athlete" level. Due to his inability to reach such a skill set, he has found himself working as an English/History teacher here at Oratory Prep.  This story doesn't result in any sort of sad ending though, for he has come to earn the title World's Best English/History Teacher (title awarded by yours truly).    
I went on to ask him a more bizarre question, venturing into the inner mechanisms of his mind. "If you could have three wishes, what would they be? You can't wish for more wishes", I said. Off the bat, Mr. Kaounis asked if his wishes could be for the inheritance of abilities. Disregarding anything but a straight answer, I said: "yes, anything." With a fire of excitement burning bright in his eyes, he went on to describe, in great detail, the three wishes he desired most. One, he wanted telekinesis, so he could read things with his mind. Two, teleportation so he would never have to drive anywhere again. The third and final wish carried great emphasis on his previous second wish, saying, "…then a personal chauffeur so that I REALLY won't have to drive anywhere ever again….ever, ever, ever."
On a more serious note, I became curious about his past and aspiration to become a professional athlete. High school sports flashed in my mind, and so I asked, "did you play sports in high school?" As soon as I asked I totally regretted asking such a question in the first place.  Mr. Kaounis went on, and on, and on. Anyways, long story short, he played football, ice hockey, threw shotput, and wrestled. Thinking at the time that it was an actually good idea to collect so much information from this guy, not realizing I'd have to write about all of it, I then asked a follow-up question, "what about sports in college?" An overwhelming amount of relief was bestowed upon me as soon as I heard him give a simple "no" answer.  To all those curious about Mr. Kaounis' life in sports, don't ask him for the benefit of your time.  Just read this…and maybe share it with a friend.
One of the more puzzling aspects about Mr. Kaounis as a person is his last name, at least to me it is. First of all, I never knew how to correctly spell it until I wrote this interview, and remember, I took his class. Anyway, besides the whole spelling spiel, another thing I never knew was Mr. K's nationality. I had to ask, so I did. It turns out that his last name is Greek, but he is also Italian and Irish. A secondary question immediately popped in my head with no explanation except for the fact that I was hungry. I continued to ask a question, inquiring, "I'd like you to describe to me, in great detail, your favorite Greek food." As if he didn't think twice, Mr. Kaounis blurted out, "are you familiar with the gyro?" I shook my head yes in agreement. Little did he know that I had absolutely no clue what on God's green earth a "gyro" was. Sorry to all those of Greek descent if I have in some way offended you. It's 2018, so I just have to clarify. He went on to describe it: "so they have different types of meat you can get it with. They have lamb, beef, or chicken. I always prefer the lamb gyro. It comes with onions and tomatoes and tzatziki sauce, you know like that white sauce? Usually, sometimes lettuce wrapped in a pita-type bread.  And that is a gyro."
As I began to lose interest in Mr. Kaounis' love of the "gyro", my eyes couldn't help but direct themselves to his beard. Then arose the question in my mind, "what does your wife think of the whole facial hair situation?" The thought of me asking this only popped in my head because I know how my mother feels about facial hair, that's another story though.  Anyways, to get back on track, I ended up blurting out my odd question. Surprisingly, Mr. Kaounis had a decent, fully developed answer to give me. He explained how his wife has only ever known him with facial hair. In fact, he met her with a full-blown beard.
For the sake of this interview, I asked a completely ridiculous question: "how old were you when you were fully potty trained? Are you proud of that?" Respectively, Mr. K said that he honestly was not sure. He made a guess, saying maybe three or four years old. Before moving on from this topic he made a few extra remarks, "I'm sure it was great. That's more of a question you'd ask the parents of me. You know, my parents, not me."
Get ready folks, as this interview came to a close I began asking terrible questions in an attempt to grasp some sort of response from Mr. Kaounis to actually make this article worth reading. I asked a question so low that it hurts even typing it now, uttering, "would you ever let your daughter marry John Coster?" After asking this, Mr. Kaounis looked at me for a solid three seconds. "Absolutely not. Not even a little bit. I don't think I'd ever let her date an Oratory boy, period. Then again, I don't want her dating, so. Luckily she's two, so I don't even have to worry about that," he said. Again in a guerilla stunt to revive this interview from any and all of its lost dignity, I had to ask a follow-up question. "What if they had a Romeo and Juliet situation going on," I asked hesitantly. Mr. Kaounis again looked at me for three long seconds. He made it abundantly clear that that would be the absolute worst case scenario that his life would have to face "ever, ever, ever."  
Finally, we come to a heartwarming end to wrap up the interview. I decided to ask a question with an obvious answer, yet still convincing enough to make those reading at home have a soft and fuzzy feeling. I proceeded to ask, "if you could teach at any school in the State of New Jersey which would it be?" Did you guess what he said, because honestly, it was really a shocker to me? Mr. Kaounis replied, "I've said this to other teachers, I think that as far as teaching goes, this is as good as it gets. If I were to leave Oratory I think I'd leave teaching.  Honestly."
In all seriousness, Mr. Kaounis is a great teacher, with an even better personality, and a unique way of connecting with his students. The interview was a pleasant experience for the both of us and I can genuinely say, all jokes aside, that I learned a lot that I didn't know about Mr. Kaounis. I hope that in the future I can be lucky enough to interview a teacher as easy to talk to as Mr. Kaounis and that that teacher is just as or even more interesting than Mr. Kaounis himself. Mr. Kaounis, if you are reading this, I just wanted to say thank you for taking the time to be asked these questions, and for providing entertainment through my article for the students here at Oratory.