The EU is Putting Poland on Trial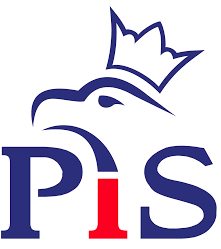 Hang on for a minute...we're trying to find some more stories you might like.
After questioning the legality of the Republic of Poland's new law lowering the maximum age of a judge from 70 to 65 thereby threatening the position of 27 of 72 judges. As well as allowing said judges to apply for an extension that would be granted by the president of the republic. Has led to a referral to the Court of Justice for the violation of one of the EU's founding principles, "human dignity, freedom, democracy, equality, the rule of law, and respect for human rights" (Article 2, Treaty of Lisbon). Specifically the rule of law, which the Republic's ruling party (PIS) would entirely control if this law was unchallenged. At present, PIS controls the lower house (237/460), the upper house (66/10), the presidency, and potentially the courts. Such unchecked power in the Republic could lead to oppressive government, further violating core principles of the EU. If it were not to comply with EU severe fines would be filled out, such as a 50 million euro monthly fine on France for not complying with fishery regulations. Fines placed on Poland could be worse and a refusal to pay the fine could result in expulsion from the EU, essentially crippling their economy.
Photo Credits to: https://goo.gl/yE8cjZ