The Best Guardians of the Galaxy Mixtape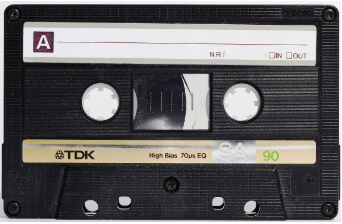 Hang on for a minute...we're trying to find some more stories you might like.
Guardians of the Galaxy was the sneakbox office hit of 2014. The widely popular sci-fi hit in the Marvel Cinematic Universe was also necessary to re-popularize some lost 70s hits. The soundtrack was praised almost as much as the movie itself. Then, when the sequel was coming out, I was always excited to see the new additions to the soundtrack. However, a thought came to me; which soundtrack was better? With this, I began my quest to determine which mixtape was better. On this quest, I discovered another, lesser known, mixtape, The Cosmic Mix, from the animated show. Now there was a third variable that needed to be determined. This required me to rank the 37 total songs and add them up and rank them that way, and the only true way to rank these would be to embrace the 70's and buy the mixes on cassette and bust out the old boombox.
1. Don't Stop Me Now – Queen (Cosmic)
Best song on all the tapes. There is no debate.
2. Mr. Blue Sky – ELO (Vol. 2)
Would've been #1 if not for my love of Queen.
3. Brandy – Looking Glass (Vol. 2)
Great Song and, as Kurt Russell put it, "One of Earth's Greatest Compositions." Fun Fact: My middle school chorus teacher was the keyboardist for the band and helped write the song.
4. Surrender – Cheap Trick (Vol. 2)
Cheap Trick's best work on one of their best albums.
5. Hooked on a Feeling – Blue Swede(Vol. 1 and Cosmic)
Ooga Chaka Ooga Ooga. Extremely catchy and a great piece of music but unnecessary on the Cosmic Mix.
6. Lake Shore Drive – Aliotta Haynes Jeremiah (Vol. 2)
This song is a personal preference. It brings back memories of one of the best summers I ever had. It also has this mysterious sound that I can't figure out.
7. I Want You Back – Jackson 5 (Vol. 1)
Just a good song by a good band on a good mixtape. It just doesn't feel like the best song on the Album.
8. The Boys are Back in Town – Thin Lizzy (Cosmic)
The Quintessential Song of Lads Everywhere. Unless you count the songs that were made after this but it is a good song.
9. Drift Away – Dobie Gray (Cosmic)
The Beat Boys always provides me with relief.
10. Joy to the World -Three Dog Night (Cosmic)
Always remember, Jeremiah was a Bullfrog, he was a good friend of mine.
11. Come A Little Bit Closer – Jay and the Americans (Vol. 2)
I will always remember Yondu and the whistle that killed an entire ship.
12. Ain't No Mountain High Enough Marvin Gaye and Tammi Terrell (Vol.1)
Great song by a great artist.
13. So You Think You Are a Star – Hudson Brothers (Cosmic)
The sleeper hit of all the mixes.
14. The Chain – Fleetwood Mac (Vol. 2)
Not a big fan of the song. Not saying Fleetwood Mac is bad but I just don't like the song.
15. Fox on the Run – Sweet (Vol. 2)
Good song, but it was only used in the trailers
16. Moonage Daydream – David Bowie (Vol. 1)
This song grew on me when listening to this all again. I always thought it was Bowie being pretentious, but it is actually a great song on one of his many great albums.
17. Cherry Bomb – The Runaways (Vol. 1)
Good hype song from a time without many of them.
18. Ooh Child – The Five Stairsteps (Vol. 1)
Good soul song on the mixes
19. Bring it on Home to Me – Sam Cooke (Vol. 2)
Good song by a great crooner
20. Father and Son – Cat Stevens (Vol. 2)
Like "Cat's in the Cradle" but worse.
21. Walk Away – The James Gang (Cosmic)
Not great but not awful.
22. Funk #49 – The James Gang (Cosmic)
Not great but not awful. The only band though to have two songs on all Guardians tapes.
23. Funk Funk – Cameo (Cosmic)
Not a fan of Funk Music
24. I Will Survive – Gloria Gaynor (Cosmic)
25. Southern Nights – Glen Campbell (Vol. 2)
Just annoying
26. Go All the Way – The Raspberries (Vol. 1)
A halfway decent love song on an album with too many of them
27. Rocky Mountain Way – Joe Walsh (Cosmic)
The curse of being after Queen. It's like putting a rap group on before Punk Rock concert. I'm not saying it's a great song but it definitely ended this far down here because of Queen.
28. Fooled Around and Fell in Love – Elvis Bishop (Vol. 1)
Too many love songs.
29. Wham-Bam-Shang-A-Lang – Silver (Vol. 2)
How many love songs are on here?
30. I'm Not in Love – 10cc (Vol. 1)
Too long with too much filler.
31. Come and Get Your Love – Redbone (Vol. 1)
Repetitive
32. My Sweet Lord – George Harrison (Vol. 2)
Not Harrison's best work but nice that they included him.
33. Spirit in the Sky – Norman Greenbaum (Vol. 1)
Overplayed
34. Shake Your Groove Thing – Peaches and Herb (Cosmic)
I strongly dislike Disco.
35. Escape – Rupert Holmes (Vol. 1)
Overplayed, argue with me all you want, but it's overplayed.
36. Guardians Inferno – The Sneepers (Vol.2)
Destroy is the feel of the Album. Flashlight is still worse, but getting David Hasselhoff to sing in a movie that is supposed to have songs based in the 60s and 70s destroys continuity.
37. Flashlight – Parliament (Vol. 2)
I personally do not count this as a song.
Well, in conclusion, the best album of them all is the Cosmic Mix. It is definitely carried by Queen and held an average position of 14.58. The next album was Volume 2, with an average position of 18.07, and finally, Volume 1 with an average position of 21.5. If you don't like my rankings contact me (we all have each other's school email).
Photo Courtesy of Wikipedia