Golf Continues to Reign Supreme at OP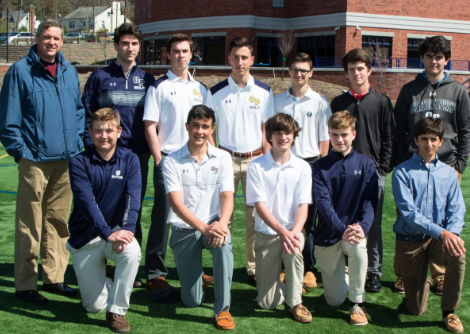 Hang on for a minute...we're trying to find some more stories you might like.
For as long as almost anyone can remember, golf has been one of Oratory's dominate sports. Year after year, the team brings in winning seasons, success in the state tournament, and trophies. This year, the team continues to see success, and looks to win the state tournament. I got the chance to talk to one of the members, Connor Snow, about the season so far and his expectations for the rest of the season.
Question 1: How is the season going so far? (Team record, results from important matches. etc.)
Answer: The season has been pretty good. Our Record is 6-2, with two losses from Westfield and Scotch Plains. We lost the Scotch Plains match by one shot.
Question 2: How many more matches do you have left? What do you expect the results of those to be?
Answer: We have the state tournament tomorrow and after that we have four matches happening on Wednesday against Scotch Plains, Summit, Governor Livingston. If everyone plays well for states, I think we can win all four matches.
Question 3: How far do you think the team will go in the state tournament?
Answer: I think if Justin, Sean, and Aidan shoot +4 or better, than we can definitely win states.
Question 4: What are your own personal goals for the end of the season?
Answer:  My personal goal is to break par in a match at Canoe Brook.
The OP Golf team has certainly been successful so far this year, and I'd expect to see more success as the year ends. Even as we look ahead to next year and beyond, I believe that the future is bright for the OP Golf Team.