Summer Movies Review 2018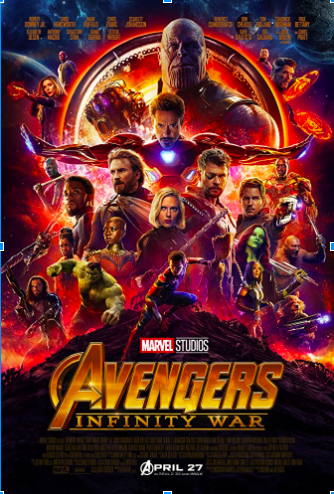 Christopher Ocker, Staff Writer
May 4, 2018
Deadpool 2
Deadpool 2's marketing has been hilarious and gigantic, starting all the way back at the opening of Logan last year. This time, the Wade Wilson is going to form a mutant force to fight against Cable played by Josh Brolin. This R-rated sequel to the Merc with a mouth is showing the same mature humor and fourth wall breaking that made the first movie such a hit.
Solo
Solo has undergone some huge problems during shooting including changing directors. However, the trailers are showing this Star Wars spinoff to be an excellent origin story for Han Solo. Hopefully, this film will dive more into the relationships formed between Han, Chewbacca, and Lando as well as more information to how Han became a hardened smuggler.
Incredibles 2
Many are excited for Incredibles 2 since many consider the original to be one of Pixar's best films. While not much is known about the plot, it will see Mr. Incredible working as a stay at home dad while his wife, Elastigirl, is continuing to fight crime. Many are especially anticipating what powers the youngest hero, Jack-Jack, will be given since it was a mystery that the original left mostly unsolved.
Jurassic World: Fallen Kingdom
After Jurassic World swept the box office back in 2015, it is not surprising that a sequel was going to be made. While the trailer has been pretty vague as to its plot, we do know it has something to do with the destruction of the isle of dinosaurs and a genetically modified dinosaur running rampant in a kind of mansion. This new episode in the Jurassic Park series looks like more action oriented than previous movies.
Mission Impossible: Fallout
Fallout is the sixth movie in the Mission Impossible franchise. It will once again follow IMF agent Ethan Hunt trying to fix a mission gone wrong that could endanger the whole world with Henry Cavill (most known for his role as Superman) playing a villain this time around. Particular shoutouts from the trailer are a brutal fistfight in a bathroom and an incredible helicopter chase in a mountain range.
Honorable Mentions:
Ant-Man and The Wasp
Sicario: Day of the Soldado
Hotel Transylvania 3
Skyscraper
Mamma Mia! Here We Go Again
Christopher Robin
The Darkest Minds
The Meg
Photo credit to imdb.com