Impact of the Pennsylvania Special Election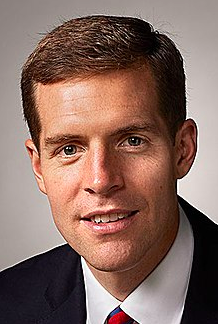 Hang on for a minute...we're trying to find some more stories you might like.
While it may not have been first on everyone's minds, there was an important election in Pennsylvania last week. After a determination that the congressional districts in Pennsylvania were gerrymandered, a new map was redrawn to take effect in November's regular election. In October, 8-term congressman Tim Murphy of the eighteenth district, a solid Republican stronghold that voted for Donald Trump by twenty points this past presidential election, resigned. The ensuing special election proved to be an upset as newly-minted Democratic representative Conor Lamb was elected the new Congressman and will be sworn in on March 30th.
Lamb's victory, while seemingly trivial, is of great importance to the Democratic party. Since Lamb eked out his narrow victory, there is hope once more that Democrats can regain seats to get a majority in both houses of Congress (and, given the recent Democratic victory in Alabama, the Senate seems even closer in reach). Seventeen house races have been re-rated as favorable for Democrats to win, including our own NJ-07; the era of backlash against Trump certainly assists that momentum. However, Lamb still faces an uphill battle in the newly-redrawn district come November, though at least now he'll have the benefits of incumbency.
Photo Credit: Wikipedia