The Fornite Discussion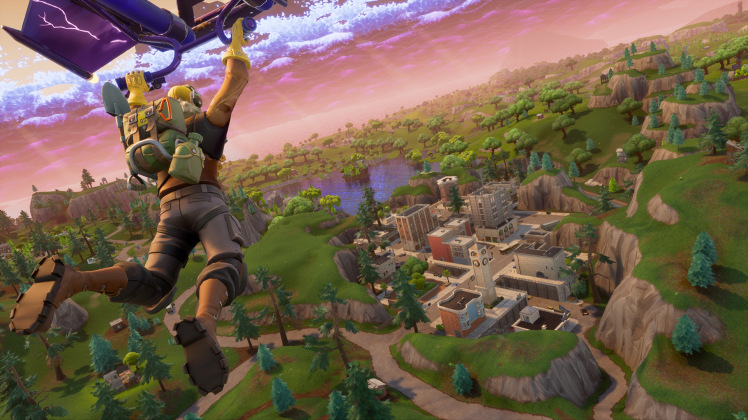 In the past few months, a new game has taken the Oratory community – and the nation – by storm. Fortnite, developed by the studio Epic Games in the venerable Unreal Engine, has been the primary topic of conversation seemingly everywhere. Everybody is talking about the game's Battle Royale mode, where 100 players are dropped into an iconic island to fend for themselves, gather weapons, and eliminate other players to be the last man standing. Not to mention, the game is free, and ubiquitously available on consoles and computers alike. Players can even team up with up to three friends to work together to survive. Fortnite has rocketed up in popularity and attained a unique spot in contemporary culture; but what do people have to say about it? Why has it attained such meteoric popularity? What does the future of the game hold?
Well, despite its great popularity, critics are quick to work on Fortnite: Battle Royale. Many detractors compare it to the earlier game Player Unknown's Battlegrouds (PUBG), which shares the same premise and is also more visually realistic. They claim that Fortnite not only ripped off the idea that PUBG pioneered, but that it simply offers gameplay of a lesser quality. Oratorian John Anderson commented, "Fortnite is a sham. PUBG offers the same thing at higher quality." However, the biggest kicker in this arena is the fact that PUBG will cost players $60 whether purchased for the PC or for a console, and Fortnite: Battle Royale is available for free (although the game does offer a paid zombie-apocalypse themed version and cosmetic items in exchange for real money).
This is the most likely explanation for the game's unignorable popularity: it's free, easy to run, and easy to join with friends. Many Oratorians spend free time and Friday nights queueing with their friends to be dropped onto the island. In less than five minutes, for the low cost of zero dollars, a player and up to three partners can join a game. If your team gets eliminated, it takes less than a minute to hop into a new round. The entire process is so easy, that it's no wonder that around half of Oratory's student body has tossed their hat into the ring at least once.
So it's nice to have a free, casual game to play with friends, but where could the game be headed in future months? Well, both the Battle Royale and Save the World game modes are constantly receiving new weapons, map locations, and stats. It looks like Fortnite will continue to rise in popularity until, like all fads, something new moves in and replaces it.
Photo Credit: http://metro.co.uk/2018/03/05/vehicles-going-added-fortnite-battle-royale-7362765/