Performing Arts: OP Students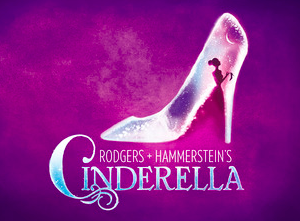 Hang on for a minute...we're trying to find some more stories you might like.
The performing arts has been a huge part of my personal life. Since it is now the season for high school musicals, I decided to look around the school for students who, along with myself, are involved in musicals or plays at other schools that need male actors and singers.
First, there is myself, Christopher Ocker. I have performed at Oak Knoll for the past three years. Previously, I have been in The Little Mermaid and A Little Princess, where I played Grimsby and Pasco respectively. This year, the school is doing a production of Rodgers and Hammerstien's Cinderella. I am playing the role of Lord Pinkleton, a royal advisor to the prince who declared balls and banquets. While the role does not contain many lines or songs, it does involve a significant amount of dancing. In fact, the grand ball at the end of the Act 1 contains almost twenty straight minutes of choreography. The performances will be on March 1st, 2nd, and 3rd.
Next, there is Graham Hamilton. He is currently in Saint Elizabeth's production of Sweet Charity. Graham is portraying the main male lead of Oscar, a claustrophobic tax accountant who falls in love with the main character, Charity. The performances will be on March 16th and 17th.
Finally, there is Jack Hillebrecht. Last year, he joined me in A Little Princess. Additionally, he was also in Villa Walsh's production of Thoroughly Modern Millie. This year, Jack is once again at Villa Walsh for Fiddler on the Roof. He plays one of the main characters, Motel Kamzoil, a poor tailor whose insecurities hold him back from getting married. Jack loves this role but it is very challenging, especially since he has to sing "Miracle of Miracles," an iconic song from the show. He has also expressed deep concern for one scene where he is being lifted in the air while sitting on a chair. The performances will be on March 24th and 25th.
If you are also doing performing arts outside of Oratory, contact me, and I will try to include it in next year's edition.
Photo Credit: Ticketmaster.com