Troop Leader Gribbin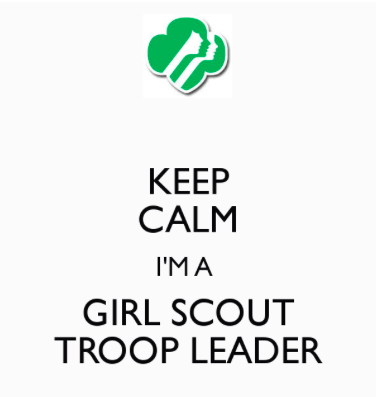 Mrs. Gribbin has always been a leader within the OP community, becoming one of the most well-known faculty members. More importantly, now, she is taking up a leadership role as a girl scout troop leader! Her people skills will be put to the test, and we will see how long before her patience with the young girls wavers. We will see her personality change during this transition period. While she is still in the initial phase of excitement and commitment to the role, I asked her a few questions about it.
What inspired you to take up this role as troop leader?
I wanted her to be a girl scout, and there was not a troop in existence so somebody had to start it.
Would you consider yourself to be a "trailblazer"?
In so many senses of the word.
What has been the most memorable thing you have seen under your leadership?
I'm about to find out what 1,500 boxes of cookies looks like in my car.
Why did you view girl scouts as important for your daughter to participate in?
Believe it or not, I was a girl scout when I was in grade school. I thought it would be valuable for her to learn responsibility and generosity while making new friends
Do you think this will improve your relationship with your daughter? How so?
It is nice to have something to do with her without the other one hanging around me.
How are you able to motivate the girls?
Bribery.
What pedals(s) have you been the proudest of your daughter for achieving?
They have done the pedal for fairness that taught her how to make sacrifices and share. We do not have that many so far, but we are working on it.
How do you deal with the rascals of the group?
I make sure that I have a fun activity planned for them every week. I always have other parents to help me. Can't do this alone.
Describe your girl scout cookie selling operation.
My daughter is the leading cookie seller in the troop. I blame Mr. Jordan, Mrs. Pasnik, and Mr. Gaertner's peanut butter addiction for buying so many of the boxes.
How do the kids deal with your dry sarcasm?
I'm sarcastic???
To enhance her daughter's experience, our hero has taken the initiative to be a leader of her troop. Hopefully, she can motivate the girls as well as she motivates our OP brethren. Also, do not forget to hit her up for girl scout cookies. Maybe she will give you a discount!
Photo Credit: https://useresourceswisely.com/2015/05/03/online-program-kits-in-a-pinch/