Midterm Election Predictions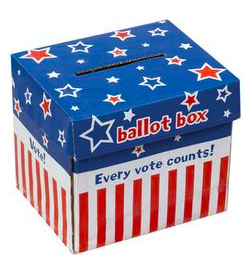 Justin Oei, Staff Writer
February 13, 2018
To put it nicely, 2017 was a politically tumultuous year. Apart from the fact that it was the first year of the Trump presidency, the United States saw the Democratic party begin its mounting of a counter-attack by working to flip traditionally Republican congressional seats that were made available through special elections by the cabinet appointments of Interior Secretary Ryan Zinke, former HHS Secretary Tom Price, and Attorney General Jeff Sessions. Republicans held on to their tenuous seats in the first two elections (with Zinke and Price being succeeded by Greg Gianforte and Karen Handel, respectively) but the Democrats flipped Sen. Sessions' seat with Doug Jones' crucial victory over Republican Roy Moore.
These elections were all extremely close and most certainly serve as harbingers of what is to come in the midterm elections later this year. The state of American politics can be easily illustrated by the outright tie (yes, literally a tie) for a Hampton Roads seat in the Virginia House of Delegates — which became very important as the winner of the seat would either give the Republican party a majority or split the house equally (the Republican candidate eventually won after drawing lots). Now, though, I should like to turn attention to three contentious elections closer to home. All three New Jersey congressional races have the incumbent either a) retiring or b) not as safe as one might expect. And so, here are my totally unprofessional predictions for some of NJ's congressional elections.
Rodney Frelinghuysen, 11th District – Democratic GAIN
In late January, thirteen-term Chair of the House Appropriations Committee Rodney Frelinghuysen announced his retirement after a term marred with conflict with his constituents over his support of the American Health Care Act and the Tax Cuts and Jobs Act (the district was ultimately vehemently against it). Currently, the frontrunner in the race is Democrat Mikie Sherrill of Montclair; if she capitalizes on the available base of anti-Trump sentiment in the district she will likely be able to 'flip her seat'.
Leonard Lance, 7th District – Republican HOLD
Whether Leonard Lance (R-7) will still be in office come next January is honestly a hard question. Donald Trump lost the general election to Hillary Clinton in the general election and it seems that the sentiment may be here to stay — but Lance has, unlike Frelinghuysen, publicly come out against the AHCA and the tax plan, due to its impact on NJ citizens. It is likely that the seat will certainly remain Republican, even if the district chooses a more progressive candidate in challenger Lindsay Brown (also a Republican).
Sen. Bob Menendez – Tossup
Senator Menendez will be fighting an uphill battle as his public opinion ratings certainly took a dip after his corruption trial. If the right Republican candidate or Democratic challenger was to come along, Menendez would certainly be given a run for his money. It will certainly be an interesting race to track.
Photo Credit: Pinterest