Quiz Bowl at Tenafly
Hang on for a minute...we're trying to find some more stories you might like.
Quiz Bowl is a very fun competition. Most think of it as a nerdy club and while you would be right, the tournaments are very enjoyable. The experience at Tenafly on the January 28th was great. The competition was a C-set, which are the easiest quiz bowl questions, and the competition was fierce. Our group of six divided into two teams and went our separate ways to begin the competition. My team, the B team, consisted of Me, Justin Oei, and Ryan BerghThies, while the A team consisted of Matt Mazzuca, Steven Mezzomo, and Quiz Bowl Captain James Bowe (who maintains his captaincy after many failed coups against him).
Each of the Oratory teams began on a hot start with each going 2-0 until pitted against each other in the third round where Oratory B lost to Oratory A. We then broke for lunch and came back to a two hour break where we busied ourselves in different ways, most involving Mario Kart and other Nintendo games. Finally, we went back and each team could not keep their hot starts with Oratory B getting decimated at the hands of two kids from Leonia, and Oratory A losing by a respectable 60 (scores are kept in 10 point intervals). In the final round, Oratory B lost a heartbreaker to Tenafly but narrowly snuck into the playoffs. Oratory A also lost the final round and made the playoffs. In the playoffs, Oratory B put up a very strong fight against the Leonia team that destroyed us earlier losing by only 50 with a chance to tie on the final question. Oratory A also lost, and, like that, the day was done. The competition was enjoyable, the camaraderie was nice, and, for a first time, I did better than I thought I would. While the end result was disappointing, the contest was very fun.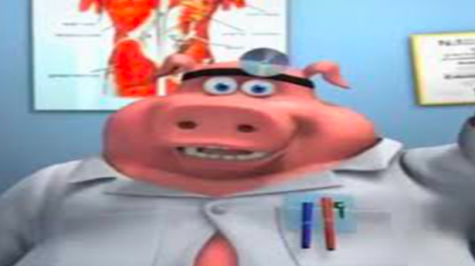 Christopher McAllister, Staff Writer
Christopher McAllister, sometimes referred to as "Big Mac", is a member of the Class of 2020. He enjoys being a living meme, playing video games, making...