Thanksgiving Prayer Service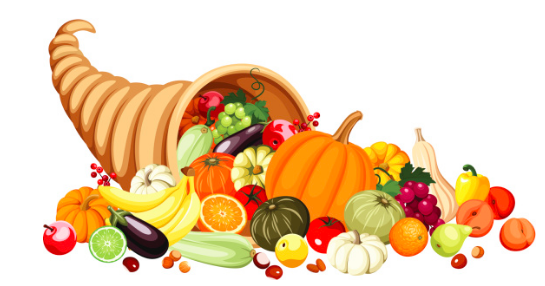 Before embarking on a much needed holiday break to enjoy good food, time with family, and relaxation, Oratory Prep students had one more obligation to fill: the Thanksgiving Prayer Service. This annual Oratory tradition is filled with reflection, humour, and scripture teachings. Senior Joe Budisak started the service by entertaining the audience with a well put together slideshow of what people are thankful for here at OP.  The middle of the presentation was conducted by Religion teacher Mrs. Otterbein-Yoo as she reflected on what it means to be thankful in her eyes and how everyone should take a moment to think about what this Thanksgiving season really means.  During her presentation, there was a moment for Oratory students to bring up the items they are most thankful for and add them to the cornucopia display. The items featured ranged from an Oratory Prep basketball jersey to Joey D'Angelo's coffee mug.
Throughout the service, there were many wonderful musical interludes performed by OP's very own Music Ministry. These songs accompanied the Scripture readings that were proclaimed at the service by several Oratory students and Father Sal. These readings rounded out the service and reminded everyone that Thanksgiving is not just about feasting on turkey but serves a much deeper purpose as a day to remember and be thankful for everything and everyone that has blessed your life.
Photo Credit: clipart.com