OP's Famous Alumni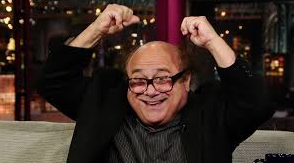 Hang on for a minute...we're trying to find some more stories you might like.
There are a few OP alumni who stand out among the rest, but that does not mean the rest do not contribute to the school. Instead these select few add to the school's reputation is a different and unique way. Each of these people has excelled in an area, and fame has come to associate itself with them. The most famous household name that took part in graduating in the Class of 1962 was Danny Devito. He pursued and found an extremely successful acting career at the height of a mere 4' 10''. The long list of movies where he played a role includes Batman Returns, The Lorax, and Twins, where he stars alongside Arnold Schwarzenegger. All the movies that include him as an actor or voice accumulate to total over 80 movies. However, his breakthrough in Hollywood occurred in a sitcom named Taxi where he played the taxi dispatcher Louie De Palma. Danny Devito's net worth is estimated to add up to 70 million dollars.
Outside of Danny Devito, Richard Codey graduated from Oratory and has also influenced many others although some people may not recognize the name. He grew up in Summit and is a former New Jersey Governor. He was governor from 2004 to 2006 and is the longest serving state legislator in New Jersey history. Lastly, Chris Carlin was raised in the nearby town of Chatham. He is a radio announcer and sports talk show host. Most people might know him from WFAN and he now covers multiple sports for the SNY channel. There are many other influential people that have graduated this prestigious school, but these are the three who are most likely be most commonly known. This can be an example for the kind of outstanding men that Oratory produces, men who can succeed in multiple fields of life.
Photo Credit: http://sarcasmsociety.com/