Interview with Jack Coyne on Bowling Team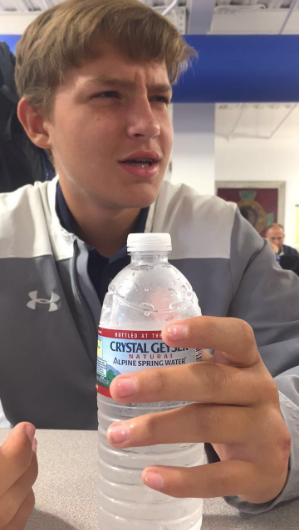 Hang on for a minute...we're trying to find some more stories you might like.
This week, I interviewed Jack Coyne about his thoughts on the bowling team. 
Q: Why did you join the bowling team?
A: I didn't have anything to do during the winter, and bowling is really fun, so I decided to be a nerd and have some fun on the bowling team.
Q: What are your personal goals this year on the team?
A: My goal this year is to keep an average over 150.
Q: What are your expectations for the team this year?
A: I want our team to win more games than we did last year and I want all of us to strive to get at least over 120 every time.
Q: Who do you think the 5 varsity starters will be this year?

A: I think that Isaac, Steven, Ryan H., Rob, and Ryan D will be the starters.
Q: Do you think we have a chance at not losing every varsity game this year? Why?
A: No, because Dayton, Union Catholic, and Roselle exist.
Q: Do you think JV has a chance of winning?
A: Yes.
Q: How upset were you last year when you realized that I, Ryan Del Rio, was better than you at bowling while I was using your ball.
A: No Comment. Why is that last question included in this interview?