A Message from your Junior Class CEO
Joe Meade, Junior CEOHello Juniors, As most of you already know my name is Joseph Meade and I am your 11th Grade CEO. I am blessed to be joined with three very talented and hardworking representatives in Drew St. Amant, Luigi Franzese, and Dan Malave. Last year, I thought we accomplished a lot (when I was your 10th Grade CEO). We added chargers to different areas of the school and most prominently returned the Semi-Formal after a long period of absence. This year I hope to address school convenience a lot more. Perhaps, getting mini desks or more charging stations. With this being the first full year of the new building being open, it is an exciting time. We (the student council) will try our best to utilize these resources as effectively as possible. Besides the new building, our events will be more spread out this year. We will have Spirit Week earlier than we did last year and have a lot of events in the winter and spring. This way one part of the year will not be as chaotic. We all know junior year is the hardest year and you hired my representatives and I to try to make it as fun and convenient as possible. So we will try our very best to do this. Of course our minds are always open to new suggestions and thoughts. If you have a suggestion or issue please tell me, Dan, Luigi, or Drew. My CWP room is 301 and you can always talk to me during lunch or after school.
September 12, 2017
Hang on for a minute...we're trying to find some more stories you might like.
Hello Juniors,
As most of you already know my name is Joseph Meade and I am your 11th Grade CEO. I am blessed to be joined with three very talented and hardworking representatives in Drew St. Amant, Luigi Franzese, and Dan Malave. Last year, I thought we accomplished a lot (when I was your 10th Grade CEO). We added chargers to different areas of the school and most prominently returned the Semi-Formal after a long period of absence. This year I hope to address school convenience a lot more. Perhaps, getting mini desks or more charging stations. With this being the first full year of the new building being open, it is an exciting time. We (the student council) will try our best to utilize these resources as effectively as possible. Besides the new building, our events will be more spread out this year. We will have Spirit Week earlier than we did last year and have a lot of events in the winter and spring. This way one part of the year will not be as chaotic. We all know junior year is the hardest year and you hired my representatives and I to try to make it as fun and convenient as possible. So we will try our very best to do this. Of course our minds are always open to new suggestions and thoughts. If you have a suggestion or issue please tell me, Dan, Luigi, or Drew. My CWP room is 301 and you can always talk to me during lunch or after school.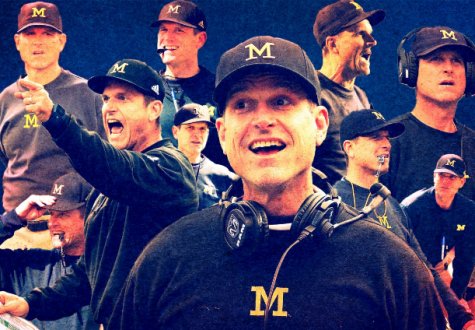 Joe Meade, Writer
Hi, my name is Joseph Meade and I am a staff writer on the Omega(this is my third year). I am usually called Joe, Joey, or Joe Meade. Last year, I wrote...