New Jersey Transit's Woes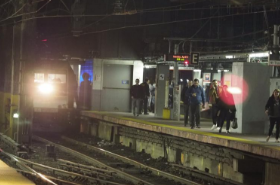 Hang on for a minute...we're trying to find some more stories you might like.
Many seasoned commuters are used to delays, cancellations, and diversions on the train. But nothing could be adequate preparation for the aftermath of the two derailments that recently occurred at New York Penn, which caused multiple trains to be cancelled and all Morris and Essex trains to be diverted to Hoboken. Commutes of thirty minutes stretched to hours. The lack of track capacity at Penn brought delays of thirty minutes or more. Senators Booker, Menendez, and Schumer, along with Congressman Donald Payne of Newark (D-10) and Governor Christie, called for Secretary of Transportation Elaine Chao to come visit the tunnels.
Even worse, we are not out of the woods yet. A leaked Amtrak plan for fixing and rebuilding Penn involves lengthy shutdowns in July and August, during which all trains would presumably be again diverted to Secaucus and Hoboken. This also draws attention to the importance of the upcoming Gateway Project, which Congressman Frelinghuysen (R-11), as chair of the Appropriations Committee, made sure would continue to receive funding in spite of President Trump's planned budget cuts to Amtrak and DoT funding.
Image Credit: NY Daily News