Mrs. Acquadro Sports Test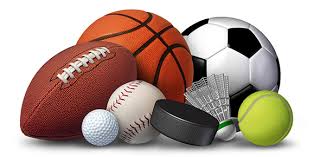 Upon request from Mr. McCrystal, I interviewed Mrs. Acquadro on sports! Seeking a profound insight into her sports knowledge, I questioned her on a variety of sports topics. The questions were progressively more difficult, and her responses are matched with the correct response below.
Name 5 athletes.
Response: Michael Jordan, Tiger Woods, Ernie Els, Tom Brady, and the Manning brothers.
Answer: You only needed to list five.
Name two New York sports teams.
Response: Mets and Yankees.
What is the score of a perfect game in bowling?
Response: 300.
Answer: 300.
The Washington Capitals are in which sports league?
Response: Basketball.
Answer: Hockey.
How many holes are on a golf course?
Response: 18.
Answer: 18.
If you make in a half court basket in basketball, how many points do you receive?
Response: 5.
Answer: 3.
What is the maximum number of innings in baseball games?
Response: 9.
Answer: Unlimited.
What position does Tom Brady play? Eli Manning? Antonio Brown?
Response: Brady and Manning play QB. Antonio Brown might play linebacker. I do not know many positions.
Answer: Quarterback, Quarterback, Wide Receiver.
What stroke or hit starts off a point in tennis or volleyball?
Response: *A look of confusion*.
Answer: A Serve.
Who won the last NCAA Women's Basketball Tournament?
Response: I don't know any of the teams.
Answer: South Carolina.
Finally, what would your 5k time be if you ran Cross Country?
Response: It has been 15 years since I last ran. I know I could walk it in 45 minutes and would probably run it in some time shorter than that.
Photo Credit: https://www.proprofs.com/quiz-school/topic/sports