Logan Review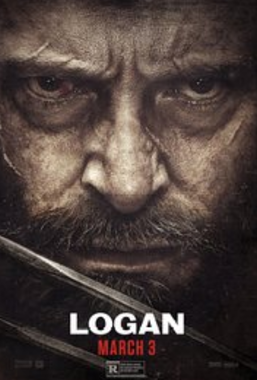 Hang on for a minute...we're trying to find some more stories you might like.
Logan is the third film in the Wolverine franchise and marks the final time that Hugh Jackman will play the titular character and Patrick Stewart will play Professor Charles Xavier, while The Wolverine director James Mangold returns for this installment. Logan takes place in the year 2029, in which mutants are almost extinct, and sees Logan and the Professor are in a hideout south of the border, with Logan supporting them as a limo driver. They get thrown on a journey after the arrival of a young mutant named Laura, in a star-making performance by newcomer Dafne Keen, arrives at the doorstep on the run from Dr. Xander Rice and Donald Pierce, played by Richard E. Grant and Boyd Holbrook respectively, who are the heads of a pharmaceutical company that has been secretly building mutants. This movie is a masterpiece in not only the comic-book genre but is one of the best films in any genre that has been made in recent years. This movie is brutal, heartbreaking, and thrilling in every sense and uses its r-rating to perfection.
Logan is extremely reminiscent of classic westerns like Unforgiven and Shane (which is referenced in the movie) because of Logan's struggle to deal with all the killings that he has carried out and his internal struggle to get back to that killer instinct because Laura needs him to. In between the large action set pieces, the movie slows down for perfectly written and executed dialog scenes in which the characters voice their frustrations with each other and this is where the three leads truly shine. Even though the action scenes are everything that I have ever wanted from a fight scene with Wolverine, the true stand out parts of the movie are when Logan and the Professor are just talking and trying to come to terms with where the life is at this moment. While the supporting performances are great as a whole in this film, especially Holbrook and Stephen Merchant as Caliban, the only minor gripe that I have with the movie is that Dr. Rice is a little underdeveloped and the movie could have used a more colorful performance from Grant. This movie is a modern masterpiece and has a great shot at being the first comic-book movie to get major awards recognition because this movie truly deserves it.
Logan: 9.99 out of 10
Photo Credit: http://www.imdb.com/title/tt3315342/