Remembering Yordano Ventura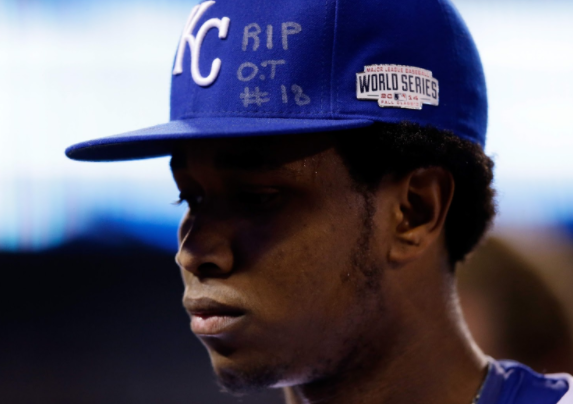 Major League Baseball lost a passionate young star and a former journeyman on Sunday, January 22nd in the deaths of Yordano Ventura and Andy Marte in separate car accidents. On the gloomy Sunday, many in the baseball world mourned for the tragic losses. Yordano Ventura was one of the most intriguing pitchers in the game. He had an electric 100 mph fastball and a fiery passion that always made him entertaining. Although he struggled with inconsistency and had issues of causing on-field brawls, he had a 3.89 ERA over four seasons and nine postseason starts. He helped lead the Royals to World Series appearances in 2014 and 2015. In an inspirational message, Ventura used his hat to honor friend Oscar Taveras who had passed a few days prior to Game 6 of the 2014 World Series. Any spectator could see the motivation that he had coming in that was evidenced when he said, "From the minute I found out about Oscar, I said this game was going to be dedicated to him". Ventura threw seven shutout frames in a 10-0 win that forced a game seven, leaving everything out on the field.
Unfortunately, there have been too many deaths of rising stars in the MLB. In addition to Ventura and Taveras, four months ago, Marlins ace Jose Fernandez died in a boating accident. All were oozing with potential and were looking to be cornerstones for their franchises. We will be left guessing what they could have accomplished if they had continued to play.
Photo Cred: http://heavy.com/sports/2017/01/yordano-ventura-royals-pitcher-cause-of-death-dies-killed-car-crash-dominican-republic/