Meet the 115th Congress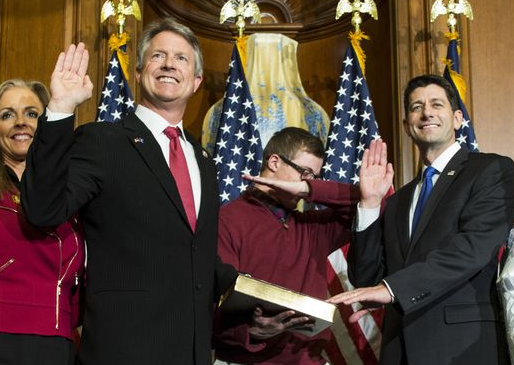 Hang on for a minute...we're trying to find some more stories you might like.
On January 3rd, the 115th United States Congress was sworn into office by Vice President Joe Biden, and since then, they've been busy at work. Republicans now hold a majority in both houses and, given the impending inauguration of Donald Trump, they will face much less opposition from the executive. Several new senators and congressmen/women were installed, including a few historic firsts. Tammy Duckworth (D-IL) was installed as the first female combat veteran of the Senate, and one of the first paralyzed members of Senate (she was the first paralyzed member of the House). Congressman Scott Garrett (R-05), who served Passaic, Sussex, and Warren Counties, was defeated in what was thought to be one of the most contentious House races this year by Congressman Josh Gottheimer (D-05); this seat is bound to be heavily contested by the GOP in two years.
The first acts of the new Congress were controversial at best. The Republican majority proposed to remove the independent ethics oversight office (presumably to ease the effects on vindicated legislators). As promised, the repeal of the Affordable Care Act (Obamacare), which provides many people with the care they need, began rather quickly as well. Democrats seem to be facing an uphill battle, given that they are lambasted by the president on Twitter; as a result of Trump's such conduct to Georgia Congressman John Lewis (D-GA5), many Democrats have decided to boycott his inauguration.
These are challenging times for the new congress, some that will force it to prove its grit and resolve, as well as their commitment to serving the American people. As New York Congressman Jerrold Nadler (D-10) said in a CBS news interview, he would vote in the best interest of the American people. We can only hope that the rest of Congress does the same.
Photo credit: USA Today/AP