Apple Watch Review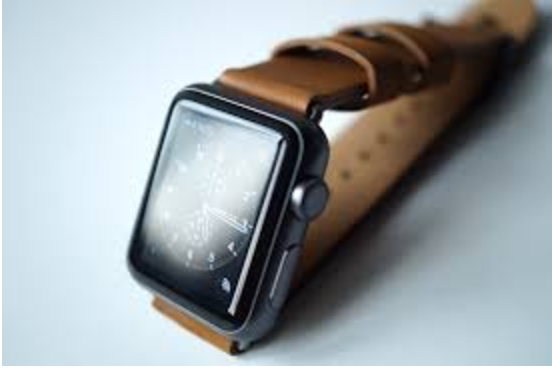 Hands on with the Apple Watch Series 2:
Day 1 (Friday, November 4th):
After a long anticipated wait, my Apple Watch Series 2 arrived at my doorstep.  It had been over 3 weeks since the order had been placed so I was very excited.  I had been able to track the watch since Monday and watch its journey.  It left the factory in Suzhou, China bound for Shanghai where the watch boarded a plane to Anchorage, Alaska.  Once in Anchorage, it boarded a different plane to Louisville Kentucky.  It was then sorted at UPS's Worldport where it was sent to Newark N,J.  Eventually, it arrived at my house after traveling all around NJ.  Therefore, I was finally able to open the watch at 5 PM on Friday.  On Friday, my only experience with the watch was the pairing process. It was the easiest pair I had ever done.  All I had to do was put the watch face in front of the camera and it paired instantly. This was a great start to my Apple Watch experience.  
Even though I received the watch late in the day, I was still able to familiarize myself with the buttons on the first day.  The wheel on the top right corner of the watch serves as the home key and to help scroll through pages.  This "Digital Crown" spins clockwise and counterclockwise and by pressing on it you are sent to your home screen.  The button below this serves as the dock button.  By pushing this button, you are sent to a row of 8 apps that are always available for use without you having to reload them.  This is a very useful feature that is new to the Apple Watch Series 2.  
Day 2 (Saturday, November 5th)
On Saturday, I woke to the vibration of my watch.  I had set an alarm on my watch to wake me up at 9:00 as I had to referee a soccer game at 10:00.  Once I arrived at the field, I was able to set the 35 minute timer for the game just by using siri.  All I had to say was, "Hey Siri. Set a stopwatch for 35 minutes."  After doing this and many more Siri activities, I can conclude that the voice recognition on the Apple Watch Series 2 works about 95% of the time.  
My first experience with social media also came on Saturday.  While you may expect that social media could never work on such a small device, it works surprisingly well on some apps.  Apps like Instagram and Snapchat only serve to send you alerts on your watch, but Twitter is surprisingly convenient.  It is very easy to scroll through your feed using the digital crown.  
Day 3 (Sunday, November 6th):
On this day, I was able to experiment with the Do Not Disturb and Silent Mode features of the watch.  I was in church and I did not want my watch to notify me during this time.  Both of these features worked like a charm and my watch did not display the seven alerts I received while in church.  
While day 3, was not the first day I received a text message, I feel that this is a good time to talk about the texting features of the watch.  On the Apple Watch,  there are three different ways to interact with a text message.  The first and easiest method is to dictate your message into the watch.  It picks the dictation up almost 100% of the time and will send it as soon as you leave the app.  Method 2 is to use one of many pre-set remarks that can be seen just by scrolling down on the digital crown.  All you have to do is press the message you want and off it goes.  Method 3 is new to the Apple Watch Series 2 and is called scribble.  Scribble acts just as it sounds. You write letters on the watch faces and forms the text message through the words.  However, through my experience the recognition of the letter you want only works about 80% of the time.  
Day 4; (Monday, November 7th):
Monday was my first school day with the Apple Watch.  I was able to silence the alerts during the school day through Do Not Disturb and Silent Mode.  However, I still recieved my activity alerts that reminded me to stand and move around at specific movements during the day.  I was also able to experiment with the activity tracking features of the watch after school on the 7th.  I had dryland for the swim team after school as I would for the next five days.  It was able to track our 20 minute run without a problem and consistently monitor my heart rate throughout our ab and core workouts.  
Day 5; (Tuesday, November 8th):
This was my most anticipated day with the Apple Watch. I would finally able to experiment with the swimming features of my new watch.  With this watch, I was able to track my workouts and monitor my yardage while in the pool.  It worked like a charm.  The waterproofing of the watch worked without a hitch.  It tracked my laps and yardage expertly and did not get in my way while i swam.  
Recap:
After rigorous testing in all areas of the watch, I can safely say that the Apple Watch Series 2 is an incredible piece of machinery and the best watch that I have ever owned.  It performs well while swimming, running, jogging, sitting, working out or even sleeping.  I definitely recommend the watch to anyone who is fitness centered and also wants to stay connected without looking at their phone.  While they Apple Watch Series 2 may not be able to replace your phone, it will certainly reduce the amount of time you spend looking at it throughout the day.
*photo credit to Superphen Tech Blog (goo.gl/kgGfr5)*