Newark Archdiocese Receives New Archbishop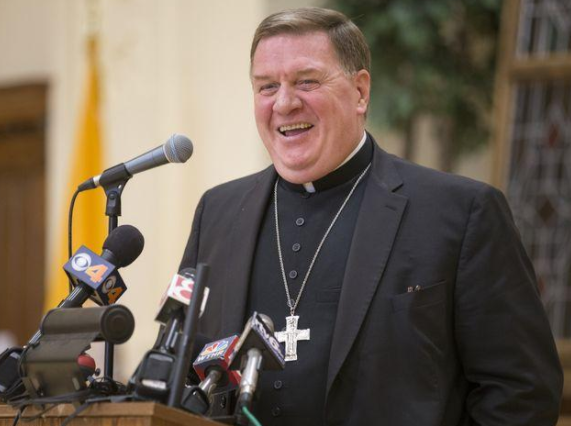 Hang on for a minute...we're trying to find some more stories you might like.
The Archdiocese of Newark (which Oratory is a part of) received word of its sixth Archbishop this week. Joseph Cardinal Tobin, who is currently the Archbishop and Cardinal-elect of Indianapolis, was appointed by Pope Francis to serve as the Sixth Archbishop of Newark, succeeding outgoing Archbishop John Myers. It is the first time the Church in New Jersey has been headed by a Cardinal, though not the first New Jersey bishop to be a cardinal: Archbishop McCarrick of Newark was appointed Cardinal when he became Archbishop of Washington.
Cardinal Tobin comes from Indianapolis, where he had been Archbishop since 2012. Prior to that, he had served as a Vatican official and the worldwide head of the Redemptorist religious order. He, like other recent episcopal appointments, have been noted to be appointed in Pope Francis' call to be shepherds "smelling like the sheep" – as we saw when he openly defied Vice President-elect Michael Pence's order not to resettle refugees in the State of Indiana, but rather showing a humanitarian spirit and assisting a Syrian family in settling in Indiana. Cardinal Tobin has also followed the Pope's example and used social media to reach out to the young within the Church.
Cardinal Tobin will join current Auxiliary Bishops Cruz and Flesey and will be installed in January.