Bridgegate Trial Exacerbates Christie-Populace Relations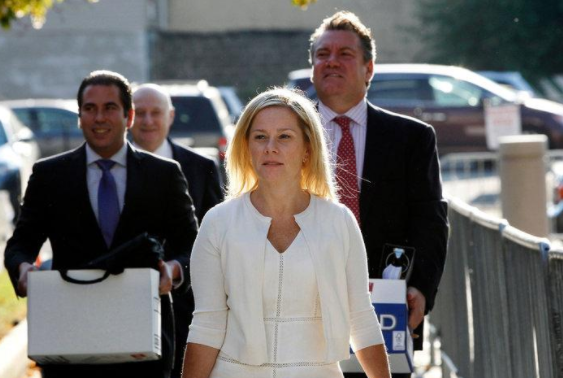 Hang on for a minute...we're trying to find some more stories you might like.
Three years have passed since the fateful day when Governor Chris Christie reputedly ordered some "traffic problems in Fort Lee", but the case against his top aides has only recently made it into court. While David Wildstein has already pled guilty, top aide Bridget Anne Kelly and Port Authority executive Bill Baroni are yet to be sentenced. The evidence admitted at trial doesn't look good for Chris Christie or whomever the GOP nominates as their gubernatorial nominee; the evidence seems to point at the PA's old-boy cronyism and that the so-called "traffic study" was an illegitimate form of political retribution.
What does this mean to the populace at large? While Christie started as a moderate who was known for his willingness to work with everyone (and thus with high popularity ratings), his second term was marred with controversies, including Bridgegate and the infamous "Chairman's Flight".  As a result, a poll in June shows "historic lows" for the Christie administration – a 26% approval rating overall, with less than half of Republicans (46%) approving of his performance. If Christie is further implicated, especially if an indictment is in order, his ratings will continue to drop.
Furthermore, Chris Christie could be indicted – which could cause trouble for both him and GOP nominee Donald Trump (R-NY). Recent reports show that Christie would have been the Republican VP pick, had Bridgegate never occurred. Already dragging down the Trump camp (given that Christie is the Transition Team leader), an indictment would provide a sure death sentence, especially in these days leading up to the election. It would have the Republican's favorite effect associated with it as well: trickle-down. In this case, it would trickle down to the impending gubernatorial elections, where the GOP nominee will need to pick up the pieces of a shattered office and attempt to rebuild; Phil Murphy, the presumptive Democratic nominee will gain lots of firepower from a potential indictment.