Ending Soon: First Marking Period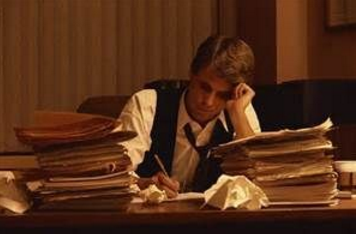 Joe Meade, Staff Writer
October 25, 2016
Hang on for a minute...we're trying to find some more stories you might like.
The last weeks of the first marking period are upon us. As a student who has been at Oratory for three complete years, I feel I can give testament onto what to expect in these next three weeks.
So there are three weeks left in the marking period. If you read that you probably had two reactions. The first could be: yes, my grades are stellar let's go!! The second could be: Oh, crud my grades are not where I want them to be. Well, I have good news and bad news for both scenarios. The good news for scenario 1 is that you can make them even higher with more work. However, if we are being honest your grades will be hard to keep at a high level as teachers in these three weeks will give out their last assignments of the marking period (usually the toughest). A lot of work in this time period will usually consist of tests, projects, or anything else. This is a true challenge of your time management skills.  I do not remember a time honestly where my classmates or I did not see a  decline (although slight) in our grades towards the end of the marking period. This is not aimed to demoralize or discourage you if anything it should serve as a warning to work extra hard in these next few weeks to render the grades you desire. While, I am a person who values sleep, sometimes sacrifices need to be made.
So now, I will give you the news for people trying to get their grades up, if their grades are not where they want them to be. The news is really similar to the above news. You have a great window of opportunity to get your grades up and, your teachers will assign you a lot of assignments so you have a window of opportunity to raise it. The bad news is again rhetorical to the top of this article. With the great window of opportunity, there is a great time commitment that must be made to boost your grade. So I advise people who are in both parties to manage your time very wisely and to make a sacrifice here and there.