SC Road to President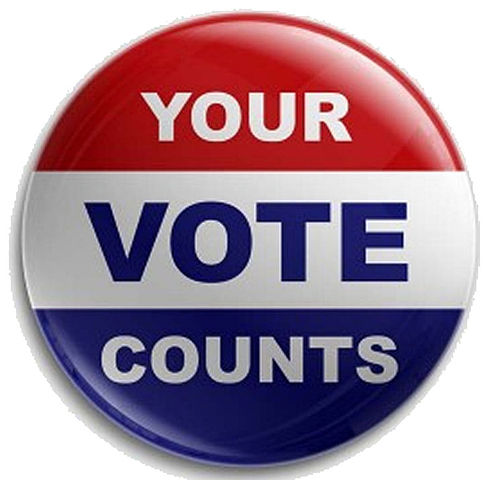 SC Road to President
The Student Council Elections are coming fast. This year we have three candidates running to succeed SC President, Jack Bizub: Nicholas Browne, Matthew 'Seamus' Degen, Matthew Falcone. To let the public of Oratory know a bit about the candidates, I asked the candidates a few questions:
Why are you running for Student Council President?
Nick Browne: I'm running for president to be a leader to my classmates and to make Oratory a great environment for everyone next year
Seamus Degen: I am running for student council president because I want to make school a more enjoyable experience.
Matt Falcone: I am running for this position because I hope to improve the school, as well as the experiences of the students here.
What principles have you tried to build your campaign on? What are your main views?
Nick Browne: I have tried to highlight all of the strengths of OP in the many different clubs and teams we have. It is important that all of these programs receive the recognition they deserve as they are essential to the OP community.
Seamus Degen: For my campaign, I have focused on the idea of a community and activities that everyone will enjoy. I want to focus on how we can have good times and enjoy school, even though it may be tough at times.
Matt Falcone: I have tried to build my campaign based off of characteristics that are important to me. I have promoted trustworthiness, dedication, hard work, and leadership. One of the topics I wish to address next year is the student printer dilemma, as I view student printers as a major need of the students. In addition, I think the school will need a dedicated and experienced leader next year, and I believe that I can be that leader.
What do you specifically have to offer this school as Student Council president?
Nick Browne: I am a leader, and, when tasked with something, I will get it done. Whether it be something as big as a pep rally or something as small as emailing the grades, I am dependable to do so. I will always be accessible for all ideas and execute them to the best of my ability.
Seamus Degen: As student council president, I can offer the students a creative mind that will provide activities and ideas that will benefit the whole community. This includes activities that are targeted away from the usual athletic events and more towards other interests that haven't been represented.
Matt Falcone: I feel that, as student council president, I would have a lot to offer the school. Not only do I have experience, but I feel that I also possess unique characteristics that could help me thrive as a president for the student body. For example, I am a problem solver and a self-motivated worker. I am talented at finding unique solutions to difficult situations and will always push myself to do the best that I can, whether in sports, academics, or student council. I feel that these two qualities, and many others, can help me to be the president that the students at this school want.
In conclusion, what message do you want to give to the men of OP?
Nick Browne: I want everyone to understand the OP is more than just a school; it is a community. Once we understand this sense of community more, we are able to increase school spirit, pride, and productivity.
Seamus Degen: We are all in this together, so why not make it a memorable experience?
Matt Falcone: To the men of OP, I simply implore you all to vote for the candidate you truly believe would be the best for the job. I hope that, for most of you, I have demonstrated that I can certainly be this candidate. I will put the students first, and always lead by example. In conclusion, I would really appreciate your trust and support, and encourage you to vote Falcone for president.
Good luck to all those running, whether it is for a class CEO spot or the SC president. No matter who is elected, we can all be assured that Student Council will be in good hands. Vote wisely!