Zika Virus Hits Europe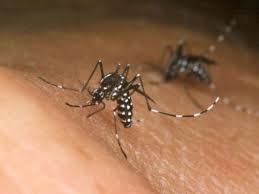 Hang on for a minute...we're trying to find some more stories you might like.
For the past several months, the Zika virus has been spreading throughout Central and South America. The virus spreading beyond the Americas has been a concern for some time, but that concern become an unfortunate reality this Thursday.
The Spanish Ministry of Health has confirmed that a pregnant woman has been diagnosed with the Zika virus. The health ministry disclosed that the woman had recently returned to Spain after vacationing in Colombia – this is likely where she contracted the virus. This diagnosis marks the first confirmed case of the Zika virus in Europe. Earlier this week, the World Health Organization (WHO) declared the Zika virus, which is directly linked to the microcephaly (underdeveloped brain) condition, as a global health emergency. This declaration comes amidst a rapid spread of the Zika virus throughout Central and South America.
In a press statement, the Spanish health ministry emphasized that "the diagnosed cases of Zika virus in Spain… don't risk spreading the virus in our country as they are imported cases." However, fear tends to spread faster than a mosquito-based virus. Hopefully the ministry's hopes of containing the virus succeed, but a word of caution is always necessary when the health of the young are at risk.