Fashion Sense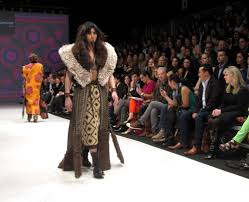 Amanda, Life Guru
January 28, 2016
Dear Amanda,
They say that fashion is the best way to express yourself, but I'm struggling finding ways to express myself within the Oratory dress code.  Amanda, do you have any fashion tips that can help me express my unique personality while obeying the dress code?
From,
Troubled
Dear Troubled,
I understand your troubles. As a fellow fashionista at an all-girls private school in an unnamed town in northern NJ, I too can find it difficult to express myself under my school's dress code. But, as the leading single from DJ Khaled's #1 urban album in the Bahamas says, don't ever let someone or something "hold you down." My school makes us wear plaid skirts, white blouses, and socks so high your grandma would be jealous. However, I still find ways to let the world know my true identity as a pop sensation by dressing like Britney Spears in the music video for "…Baby, One More Time." I prefer to wear a blue or light green cardigan instead of the monotone grey one to really let my features pop in the boring school environment.
Now, I understand that since you are a student at Oratory, you are most likely a boy. I am pretty familiar with the handsome young muchachos at your school, so I know what most Oratorians wear. I would first advise you to stray away from wearing anything that looks desperate or begging for attention. By this, I mean fashion items and accessories such as suspenders and bright-colored pants. I want you to express yourself in the way that you want, but seriously if I see you wearing suspenders down the profound halls of Oratory I will personally trek over to 1 Beverly Road and give you a firm talking-to. The whole purpose of fashion is to express how you truly feel inside, and wearing suspenders just seems a bit post-ironic. You are an Oratory student, so make sure your clothes express the inner Blue-Ribbon student inside of you.
I find that success in fashion is all about being experimental. While "experimental fashion" can be quite subjective, here's my opinion: Retro is key. Why follow the fashion trends of 2016 when you can just as easily stand out by dressing like you're in the 20's? If you really want to express yourself at Oratory, you need to dress in vintage outfits. I think you'd look fabulous in a pinstripe zoot suit, especially on the next mass day. No outfit will accentuate your features and muscles than a zoot suit. If zoot suits aren't your cup of TwiningsTM Irish Breakfast Tea, try dressing like a Lounge Lizard for a change. As long as you have a piano to tinkle and some crooning jazz tunes to bellow, you should be in the clear.
If turn-of-the-21st century style is not your bag, try something even more vintage. I'd go for wearing some pre-Han Dynasty Mongolian fur-based drabs. Drapes and cloaks fashioned from the finest sheep and tiger fur would complement Oratory's blue ribbon specification with bravado. Concurrently, such a barbaric outfit could even warrant a barbaric attitude. To reach an optimal level of stimulation, you want to imagine yourself pillaging a Chinese village near the Western borders of Manchuria.
As you can see, your tree of fashionable possibilities has many branches and leaves. Where you decide to bear the fruits of your du jour integrity is up to you. Reach for the stars, because you are truly a blue ribbon fashionista. When you strut the upper halls of Oratory, a catwalk of hopes and desires, just remember who taught you how to throw those shoulders, pop those hips, and flash that bodacious smile.
Wishing you sugar, spice, and everything nice,
Amanda XOXO