Terror in Paris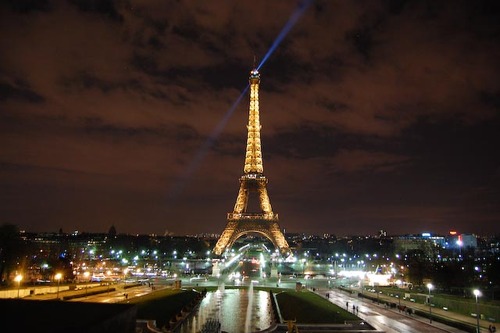 Hang on for a minute...we're trying to find some more stories you might like.
We've all likely heard about the atrocious attacks that took place in Paris on November 13. ISIS members attacked Parisians at a German-French soccer game, shot up several bars, cafes, and restaurants, and then concluded by attacking the Bataclan theater during a concert. At least 129 people were killed, 349 were injured, 96 of which remain in critical condition. All of this is supposedly because the French intervened in Syria. After the attacks, the city, the country, and even the world went on lock down, as tons of support rightfully rained down upon France.
Seven terrorists were killed, and several more attackers and accomplices have been detained. Yet there are still more out there who are being hunted down by France and its neighbors. France has vowed to now lead the charge against ISIS for, as French president Francois Hollande said "We will lead the fight, and we will be ruthless. France is at war." Also, strangely, the cyber terrorist organization Anonymous has declared war on the Islamic State. It's ironic how one terrorist organization would vow to destroy another. A concerning piece of information which has come to light is that at least two of the attackers entered the country posing as refugees. Countries are now becoming more wary of said refugees, which was probably the intended effect. Some are saying that if attacks like this continue to go on, barbed wire borders may return to the once peaceful European Union. All in all, ISIS seems to be becoming an even greater threat as they rip apart peace and stability.